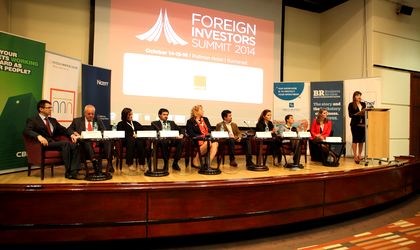 The Foreign Investors Summit continued on Wednesday with the conferences dedicated to the Auto and Infrastructure sectors.
The discussion on Romania's auto sector started with Viorel Ciocoiu, DPIIS adviser, saying that the industry itself represents an advantage for the country. He added that in the last few years, the automotive industry received over EUR 400 million in state aid.
For more information on how the second day of the Foreign Investors Summit went, read the event blog.
For pictures from the second day of the event, look to Business Review's Facebook page.