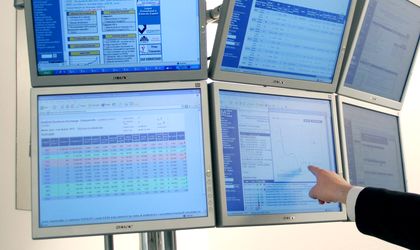 Romania's Hidroelectrica, the state-owned hydroelectricity producer, announced on Monday five consortiums submitted bids for handling the initial public offering (IPO) of the company on the Bucharest Stock Exchange.
Constantin Nita, energy delegate minister, said Hidroelectrica would be listed in June, along with electricity supplier and distributor Electrica. The IPOs are part of Romania's stand-by agreement with international lenders such as the IMF and the World Bank.
Bidding consortiums
Alpha Finance Romania, Alpha Bank Romania, Deutsche Bank, London subsidiary, SSIF Intercapital Invest, SSIF Broker, UniCredit Bank Austria.
Erste Group Bank (syndicate manager), Goldman Sachs International, Banca Comerciala Romana
BRD Groupe Societe Generale (syndicate manager), Societe Generate and JP Morgan Securities
Citigroup Global Markets Limited, Wood & Company Financial Services, NBG Securities Romania, NBG Securities, Swiss Capital, BT Securities
Raiffeisen Capital & Investment, Morgan Stanley & Co International
A joint commission, set up by the department for energy and Hidroelectrica, will assess the offers in the next period, according to a company statement.
Ovidiu Posirca