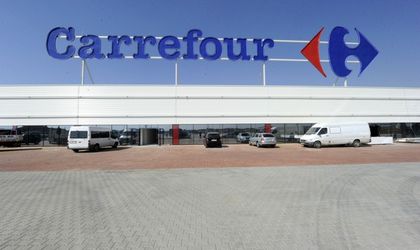 Carrefour is planning to increase the salaries of 95 percent of its "basic" employees following syndicate talks, the retailer informs.
The pay rises will be between 16 and 21 percent and will take effect starting this month and will complement benefits received by employees, such as meal tickets worth RON 197 per month, health insurance, holiday and loyalty premiums, store coupons for Easter, Christmas or other special events, financial aid and additional vacation days for special events in the lives of employees.
Some 95 percent of "basic" employees of the hypermarket and supermarket divisions will benefit from the mentioned salary increases. Talks happened half a year before the expiry of the collective agreement syndicates have with Carrefour.
The Carrefour Group has over 10,100 stores across 34 countries, of which 189 in Romania. The company is active locally since 15 years and has reached in the meantime a number of 11,800 employees.
Natalia Martian