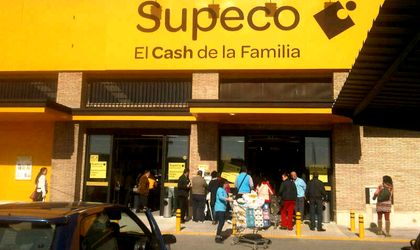 Carrefour inaugurated its second Superco store in Targoviste on Thursday, with future openings planned in Giurgiu and Slatina according to the company.
The first Supeco store was opened in September in Ramnicu Valcea. The Targoviste unit is located on IC Bratianu Boulevard, number 14.
"Supeco is a new format which proposes to offer consumers small prices with an emphasis on fresh produce, with a sale surface between 1,500 and 2,000 square meters", according to job ads placed by Carrefour.
World number-two retailer Carrefour's sales growth slowed in the third quarter, held back by austerity-hit Spain and Italy.
Carrefour posted EUR 61,3 billion in revenue in the first nine months of the year, down 1.2 percent year on year. The French group noted that sales on organic base have increased in France, Belgium and Romania.