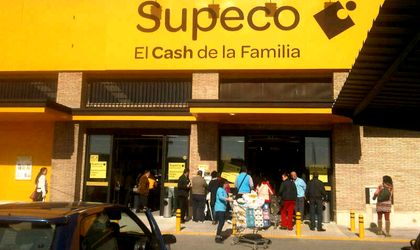 French retailer opened its first Supeco store in Romania in Ramnicu Valcea on Thursday morning, a concept which combines discounter stores with cash&carry. Supeco is a retail brand present so far only in Spain where it was launched last year.
Operated by Supeco Investment SRL, controlled by Carrefour, the chain will expand rapidly in cities like Giurgiu, Targoviste and Slatina. Supeco units will operate out of former Interex locations.
"Supeco is a new format which proposes to offer consumers small prices with an emphasis on fresh produce, with a sale surface between 1,500 and 2,000 square meters", according to job ads placed by Carrefour.
In the previous week, Carrefour announced it signed a contract with ParkLake for 12,000 square meters where it will open a new hypermarket.