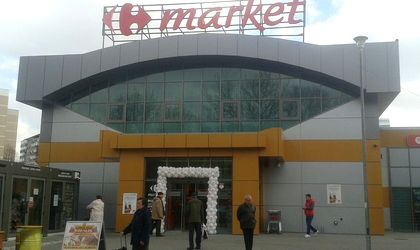 Carrefour opened on Wednesday its 19th supermarket in Bucharest, Market Chilia Veche, reaching a total of 107 stores in this format, says a press release from the company.
The new store covers a total of 750 square meters, has seven cashiers and has created forty-five new workplaces.
The commercial model focuses on a range of approximately 5,000 products, and the offer includes around 1,000 Carrefour products that are "a minimum of 20 percent cheaper than national brands," according to the press release.
At the beginning of the month, Carrefour announced that it was planning to increase the wages of 95 percent of its "basic" employees as a result of syndicate talks. The pay raises are expected to be between 16 and 21 percent and will come into effect starting this month, complementing the benefits received by employees such as meal tickets, health insurance, holiday and loyalty premiums, store coupons for Easter, Christmas or other special events.
Andreea Tint