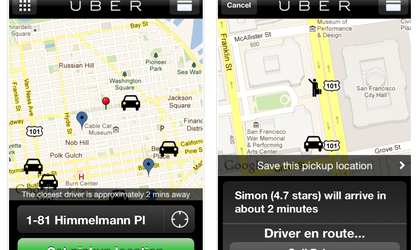 Bucharest will become the first city in Central and Eastern Europe (CEE), Uber vice-president for Europe, the Middle East and Africa Pierre-Dimitri Gore-Coty announced in Bucharest at the Digital Romania International Forum.
Speaking at the event, he also told Romanian authorities he is ready and willing to collaborate. Uber wants that technology platforms be regulated in the interest of Romanian consumers, but also that of the Romanian economy, he argued.
"Bucharest is famous for its architecture, cultural life and incredible food. Unfortunately, at the same time, it is famous for its traffic. We want to be the partners of the authorities and urban mobility organisations in the European Union. Romania is one of the most important EU countries and we want to continue here the dialogue about the future of transport in the local communities," he said.
I am glad to tell you today that, by January, we will introduce in Bucharest UberGREEN, a service that offers 100 percent electric cars. It is a service available in other European countries, such as Lisbon and Paris. Bucharest will be the first city in the CEE with UberGREEN. We are determined to define the future of urban mobility – but we cannot do it alone. We want to be a part of the solution and we can do that by working together," he argued.