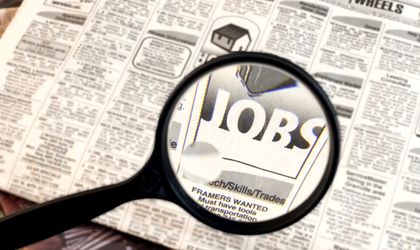 Judging criteria: training programs and HR policies; staff turnover patterns; retention efforts and results against market trends and competitiveness.
Hewlett Packard
HP's GEBOC 2016 strategy was designed to become the in-house business partner of choice for HP and the leading force in advancing the Romanian shared services industry, while fostering a sustainable work ecosystem. In 2013, the company doubled the complexity of its job levels, striking close to a 100 percent increase in the top categories, with over 300 promotions. The employee engagement index is the best in the entire HP EMEA region – above 80 percent. Moreover, it registered 5,000 volunteering hours in social responsibility programs and trained more than 800 people in innovation alone.
Mega Image
With 6,820 employees at the end of 2013, Mega Image created 1,300 new jobs last year for new store openings, totaling 3,500 new employees across the entire company (replacements and new positions). The company's recruitment effort follows the continuous expansion of its retail network: 100 new stores in 2012 and 200 in 2013.
Endava
The company recruited over 100 students and IT graduates for its offices across the country, passing the 1,000-employee target in its development and support centers in Romania. Endava has announced plans to grow its headcount in Romania by 25 percent in each of the next two years as well as to become Romania's IT employer of choice. Some 120 people signed up for and completed the company's internship and graduate programs and its specialized schools program during the year (a 60 percent increase on the previous year). In addition to the graduates, 80 percent of the people involved in internship and specialized schools programs went into permanent employment. At the end of January 2014, Endava employed 1,012 people.
SAP Romania
In 2013 SAP aimed to expand its consultancy capabilities, by hiring both experienced professionals and recent graduates for all three near-shore centers in Romania. In 2013 it hired 156 people following the SAP Academy program, a 32 percent increase. The number of employees prior to this project was 85. Approximately 300 people have been hired in connection with this project since 2011, a fourfold increase in the total number of employees. SAP Academy programs are dedicated to fresh graduates while SAP training & development programs target experienced professionals who hope to become SAP consultants.