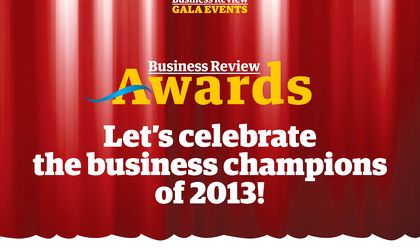 The Business Review team would like to thank all the people that registered to vote for the "Best Effort to Support Romania's Image" Award. We even have new suggestions for nominees, which we think deserve to be included.
Princess Marina Sturdza, a member of Romania's oldest reigning royal families, is a journalist and commentator who is well-known across Central and Eastern Europe for her work with many civil society organisations. She is a long time supporter and advocate for Hope and Homes for Children.
Making Waves – New Romanian Cinema
Making Waves is a Festival of New Romanian Cinema presented by the Film Society of Lincoln Center, Jacob Burns Film Center and the Romanian Film Initiative, in collaboration with Transilvania International Film Festival. Making Waves aims to provide a panorama of Romania's contemporary filmmaking in the U.S., as well as introduce American audiences to classic landmark films through a powerful and inventive programming.
It is the only comprehensive U.S. festival dedicated to showcasing and celebrating the best in Romanian contemporary cinema as well as in rarely seen classics.
The eMag foundation supports education and top performances of Romanian students at international contests.
"eMag foundation chose to support education because it wants to act through own pragmatic programs to support and promote authentic models. Education is the only base Romanian society can build a solid future and we want to get involved with all the resources we have in this direction. We are convinced we will be joined shortly by many important partners that will support this efforts" – Tudor Vlad, President eMAG Foundation.
Find out more about the Business Review Awards here and read about our first batch of nominees for the "Best Effort to Support Romania's Image" category.
Vote for the new (or the old) nominees here:
[yop_poll id="3″]
*Don't forget to register to be able to vote. Two of the voters will be awarded double invitations to the Business Review Awards Gala on March 6, at the Athenee Palace Hilton.