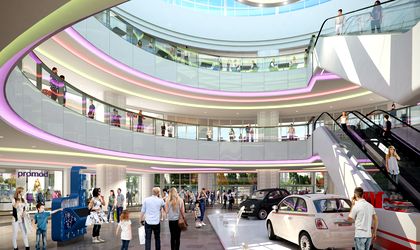 Real estate developer Anchor Group has begun refurbishment works on the Plaza Romania mall in western Bucharest, a project that will require a EUR 10 million investment, the company announced today.
Works should be completed in 18 months and will include changing the building's façade, adding a new entrance, changing the interior design and turning 8,000 sqm of the mall's surface area into office space. By the end of the refurbishment process the mall will cover 40,000 sqm.
Anchor Group will invest a total of EUR 25 million in the refurbishment of its two local malls, Plaza Romania and Bucuresti Mall, said Razvan Gaita, the company's GM. The investment has been halved over the past two years. In 2012, the group, at that time headed by Ali Ergun Ergen, announced plans to invest EUR 50 million in refurbishment and increasing the surface area of the two projects. The EUR 25 million comes from Fiba Group holding, of which the developer is part. Works at Bucuresti Mall could start at the end of June.
Plaza Romania began operating in 2004, but after AFI Europe opened the AFI Palace Cotroceni mall in the vicinity five years later, it started to lose business. The refurbishment project is meant to help both projects better cope with competition and ensure sustainable development over the next 5-10 years, added Gaita.
Read more in next week's print edition
Simona Bazavan