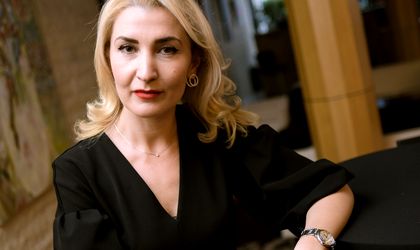 TEILOR, the chain of luxury jewelry stores with presence across the CEE region, recorded a 28% increase in the average purchase value in the first nine months of 2022 compared to the same period last year. This increase is supported by the amounts that the customers are willing to spend on jewelry, which increased by 20% for wedding rings and 15% for engagement rings.
Since the beginning of the year, sales of medium-high jewelry have seen double-digit increases each month compared to the similar period of 2021.
"The year 2022 is a period of uncertainty across all industries, but the projections we have made have been adapted to this situation, including in the luxury sector. Despite a drop in the traffic reported this year in most shopping centers, we have managed to retain our existing customers and attract a significant number of new ones. The results we have recorded over this period prove customers' affinity for more expensive products, which are also perceived as an investment, with quality playing a key role in this process. An example is one of the most popular collections launched by TEILOR, Fancy Cuts. The reason why the products in this collection were a key customer favorite was that fancy cut diamonds, whether emerald, oval, or pear diamonds, are special, and each one tells a story," stated Anda Jurca, Group Sales Director of TEILOR.
Over the past two years, the customer behavior evolved, with customers paying more attention to their choice of jewelry. They are exploring gift options for a longer period, so Christmas shopping is expected to start earlier this year compared to previous years. To meet the customer demand, TEILOR will re-launch The Exceptional, a flagship collection first launched in 2020, which will include one-of-a-kind pieces, tennis bracelets, as well as a selection of specially designed jewelry that can be given as Christmas gifts. With impressive carats, the new jewelry from The Exceptional collection will soon be available in the six TEILOR Exclusive stores in Romania.
"The star jewelry of 2022 is the tennis bracelet, which registered a 7% increase in sales and a 28% increase in value. The classic tennis bracelet has become the little black dress, a versatile piece of jewelry, suitable for various outfits, and a symbol of feminine distinction and power. We have also seen an increase in men's interest in buying and wearing tennis bracelets, especially those in an all-black color code, combining black gold and diamonds. Recently, TEILOR launched its first collection dedicated to men, demonstrating our commitment to this customer category, which has significant growth potential," added Anda Jurca.
TEILOR operates a network of 64 luxury jewelry stores, of which 13 are located abroad in Poland, Hungary, Bulgaria, and the Czech Republic. The network will reach 65 stores before the year-end. Besides the brick-and-mortar stores, TEILOR has five e-Commerce platforms – teilor.com, teilor.ro, teilor.hu, teilor.bg and teilor.pl. As part of the expansion strategy, until 2024, TEILOR will focus on consolidating its presence in existing markets. Starting with 2025, the company will explore expansion into Germany, Austria, Slovakia, and other markets, aiming to open between four and six new stores per year in premium locations.