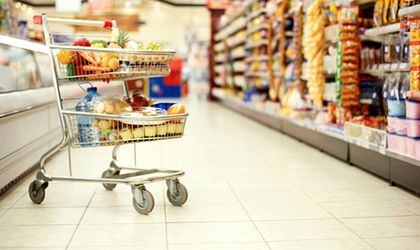 The Competition Council in Romania has fined three major retailers – Cora, Auchan, Carrefour – and four of their suppliers with a total of almost EUR 19 million after they were found to have worked together to fix prices for some products.
UPDATE: Retailer Cora announces says it will challenge the Competition Council's decision in court
Romania Hypermarche (Cora), fined with RON 12.4 million (EUR 2.66 million) by the Competition Council today, said in a press release that it would wait for the CC's motivation and take into account challenging the decision in court after analyzing the arguments presented by the authority.
"We categorically reject the accusations brought by the Competition Council, which made this decision in the absence of any economic analysis, despite the fact that competition rules cannot be applied without identifying and evaluating economic realities. Accusations by the competition authority are based exclusively on its presumptions, which are not supported by evidence. The investigation file contains no proof that our company engaged in anti-competitive behavior the Competition Council claims to have found," Cora representatives wrote.
---
Some of the fined retailers were involved in a similar case in 2015.
Today's fine was handed out after an investigation into price fixing between Auchan, Cora and Carrefour and suppliers between 2010 and 2016. The Council found that they had violated both national and European competition rules and fixed shelf prices as part of certain promotional campaigns.
The Competition Council found that, in some cases, products' sale prices were not established following market rules based on demand and supply, but that suppliers and retailers had set a certain fixed or minimum price for the resale of the products to the final consumer. This practice, according to inspectors, leads to larger prices for final consumers as retailers cannot lower the prices below the set limit.
Fines were handed out as follows:
Auchan Romania – RON 36,563,004 (EUR 7.84 million)
Carrefour România – RON 26,995,645 (EUR 5.79 million)
Romania Hypermarche (Cora) – RON 12,410,834 (EUR 2.66 million)
Quadrant-Amroq Beverages (Pepsi bottling provider)- RON 5,984,053 (EUR 1.28 million)
Star Foods EM (PepsiCo's Snacks division) – RON 3,930,920 (EUR 843,599)
Strauss Romania (the largest local coffee producer, owner of Doncafé and Amigo brands) – RON 1,785,767 (EUR 383,236)
Nelson Prod (ice cream and Lebanese pita producer and distributor) – RON 43,113 lei (EUR 9,252)
Carrefour Romania admitted to the wrongdoing and its fine was reduced.