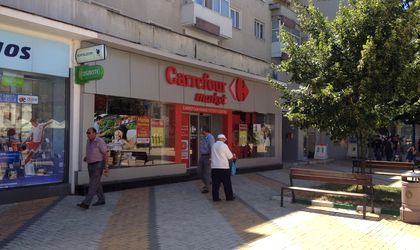 Carrefour Romania will take its national supermarket network to 53 units after opening an outlet this Thursday in Pitesti. The supermarket is located downtown and has a 450 sqm sales surface. The French retailer already runs a hypermarket inPitestiwhich it opened in 2008.
Carrefour Romania has a national network of 25 hypermarkets, 53 supermarkets and 8 franchise proximity stores which are run in partnership with Angst.
In Romania Carrefour's sales totaled EUR 227 million in the first quarter of this year, up 3.6 percent (at current exchange rates) and 6.6 percent (at constant exchange rates) against the same period of last year, according to a company report.
Simona Bazavan