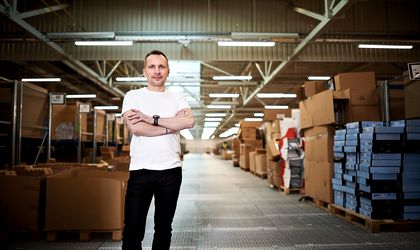 Starting in June, the online store with furniture and decorations, offers its own delivery services for pieces of furniture, to the customer's home through Curier Bonami.
The premium service is currently available only in Bucharest. "I am glad that we managed to develop this project for the Romanian market, it is the most important step we take in Romania, thus meeting the needs of our customers. We want to offer them the best, both in terms of products and services. " said Pavel Vopařil, CEO of Bonami.
 "The Bonami courier is an innovative service: we offer not only the delivery of oversized pieces of furniture to the customer's home, but also the assembly, packaging and old piece of furniture collection, if necessary," explained Vopařil

Bonami.ro has launched its own premium delivery service
In the context of the pandemic, the online store has developed an impressive portfolio of products, reaching 50.000 pieces, of which 25.000 are available in stock, so with immediate delivery. Bonami also bet on developing its own brand of premium garden products, Le Bonom. It is to be consolidated in the next period, with an extension of the range to other product categories.
The trend of the last year and a half, of spending more time in one's home, favored the online store, the Romanian market registering an increase of 40% in 2020, compared to the previous year and 20% in the first 5 months of 2021.
Bonami also changed its profile, switching from a simple supplier of furniture and accessories, to a source of inspiration for interior design through collaborations with local celebrities, architects and designers.
Bonami is a member of the Miton group and was founded in 2012 by Václav Štrup. The company currently has 150 employees in its offices in Prague and 100 in the company's warehouse. The online store is present in 5 countries: Czech Republic, Slovakia, Poland, Hungary and Romania. All operations are carried out from the company's headquarters in Prague.