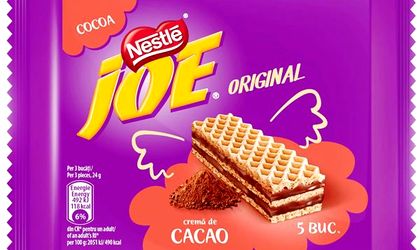 Joe, the most popular brand of wafers in Romania, will not be produced anymore in our country after Nestle decided to close the factory in Timisoara. According to Euromonitor, cited by Ziarul Financiar, Joe is the bestselling brand of wafers in Romania.
The brand has a 25-years old history and it was taken over by Nestle in 2000 from its creator Florentin Banu. The production will now be moved from Timisoara to a factory in a country near Romania.
The top sellers of wafers are Nestle, Alka and Naty. The wafers segment is one of the most important in the sweets market and is estimated by Euromonitor at a value of RON 278 million. Over the past five years, Euromonitor shows that the market has advanced 25 percent. In volume, research firm data shows that a Romanian consumes an average of under one kilogram of wafers annually.