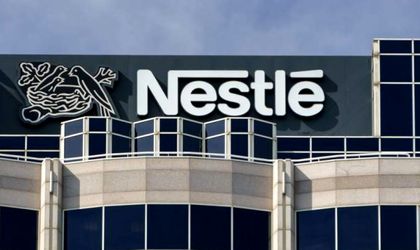 Nestlé Romania has announced that it will start procedures to close down its production unit in Timisoara by May 2019, according to hotnews.ro.
The management has informed its 388 employees of the move. "The closing of the Timisoara unit was an extremely difficult decision which we took after detailed analysis. Locally, Nestlé is operating on a rapidly-changing market with new consumption patterns and a labour deficit, in a competitive environment," said Leszek Wacirz, Country Manager Nestlé România.
The Timisoara plant was acquired by Nestlé in 2000 and has an annual production of over 10,000 tonnes of confectionery and coffee. In order to adapt to changes, Nestlé sought a sustainable solution to offer the necessary production flexibility for all its brands. The production of Nestlé's products will continue in other locations in an attempt to simplify processes and become more efficient, so that consumers are not affected.
The 30 employees of the Nestlé Regional Cost Competence Centre in Timisoara will not be affected by this move and will continue their activity at a new location in the city centre.
"We've initiated a wide consultation process with our employees and the union to identify the best solutions we can use to support our people during this period. We're looking at every possible way to do so, from assistance for finding new jobs or gaining new skills to organising job fairs in the factory. Employees who will be laid off will receive compensatory salaries based on the time they spent at our company," said Jackie Avery, Human Resources Manager at Nestlé Romania.
Nestlé has been on the Romanian market since 1995. The company will continue its activity in Romania through its teams in the central headquarters in Bucharest, the financial office in Timisoara and the sales team that is active throughout the country.