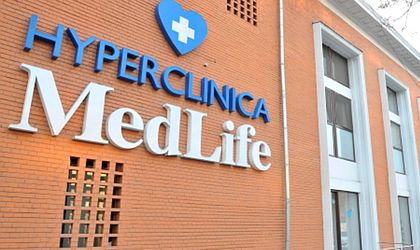 MedLife, leader of the private healthcare market in Romania, has recently started the company's first corporate social responsibility project dedicated to the environment. 
Making Romania green is an initiative by which the company will plant one tree for every child born in the MedLife maternities. The campaign is developed and carried out along with Jazz and pastel advertising agencies.
With the involvement of Conservation Carpathia Foundation, MedLife will reforest an area of 10 hectares (24.7 acres), by planting 40,000 saplings during the first year of the project. Making Romania green has started on November 10th with the first reforestation event, when both employees and volunteers have joined forces with members of the Conservation Carpathia Foundation.
An online platform dedicated to the project was specially created to support this campaign, at https://www.medlife.ro/facem-romania-verde, where both the campaign's presentation spot and the video story of the first reforestation event can be found. The campaign will also be endorsed throughout a series of PR projects and actions.
The campaign development team for Making Romania green:
MedLife team:
Ina Badarau – PR manager
Andreea Laca – PR specialist
Alis Lupu – PR specialist
Simona Iliescu – marketing manager
Alexandru Vladu – digital marketing specialist
Diana Grosu – marketing specialist
Mariana Ursoi – customer analyst
Jazz Communication team:
Alina Varlanuta – group creative and copywriter
Raluca Matei – head of art
Andrei Antal – junior copywriter
Georgiana Rotaru – account director
Alexandra Coanca – account executive
Andreea Calarasu – creative planner
pastel team:
Simona Mincu – head of PR
Vera Petrescu – PR and social media manager
Oana Cristea – internal communication and public affairs manager
Mihaela Stoica – client service director
Horia Cucuta – motion designer
Cristina Icnotiu – art director
Ionuț Ungureanu – copywriter
Roxana Sava – copywriter
Romanita Oprea