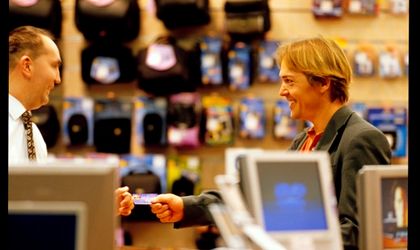 Payments technology firm Mastercard has launched the global program Start Path 2017 and is looking for start-ups in the field of AI (artificial intelligence) that are rethinking the banking and payment services.
In the spring session, three out of five start-ups that joined the program Start Path 2017 have as an activity field the AI. For example, the company Divido, with the office in London, offers the stores' owners and developers in the retail an omni-channel platform that will allow the consumers to place at intervals a large payout, in several installments.
Endor, from Tel Aviv, is the first intelligent software platform that allows the businesspersons to address any predictable question and to receive relevant answers, in short time and regarding any field.
Some of the start-ups included in the spring session are:
Fluid AI – combines the AI with the augmented reality, in order to create last generation experiences in matter of bank and commerce services both in the subsidiaries as in the magazines for those clients.
NetPlusDotCom – helps the retailers make the transaction from "physic" to ""virtual" and to offer those clients added services to the online payment.
Starting 2014, the Start Path team has been in the attention of more than 5.000 start-up type companies. In the meantime, the team worked closely with 100 companies from 24 countries. During the first four classes, 20 percent of the participants worked with Mastercard among some commercial or pilot projects.
In Europe, Mastercard collaborates with DigiSEq, a payment service that has at its basis the concept of IoT (Internet of Things) and that assumes also contacting the clients that utilize the products produced by DigiSEq with the Mastercard's Internet banking through token services, allowing the payments through all the digital devices.
Romanita Oprea