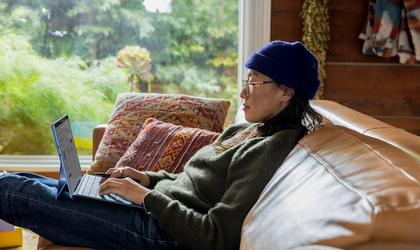 No business can succeed without effective marketing. More often than not entrepreneurs hire marketing agencies to market their businesses for them. However, let's not forget that marketing agencies are companies themselves. So then, who markets the marketers? If this is a question you have been struggling to answer then you are in the right place.
In addition to telling you how you can effectively market your new business this post will explore the daily management of a marketing company, explaining what you need to know and how you can transform yours into a commercial success:
Marketing Your Business
The very first thing you need to think about if you are in charge of a marketing company is marketing it. Failing to market yourself properly can lead to reduced exposure. If your exposure isn't great then you won't achieve success. After all, how can you if nobody knows what your business is? The most effective form of marketing (as you as a marketer likely already know) is SEM. SEM stands for search engine marketing and encompasses two styles, SEO and PPC. You can also try social media marketing too as that holds an immense amount of promise.
Hiring Qualified Staff
If you want to run a successful marketing company then in addition to thinking about marketing itself it is also important to give serious consideration to the staff that your company employs. If those employed by your company are not proficient in marketing then it will negatively affect your company's performance and ultimately results. To begin hiring quality staff consider working with a specialist agency. Whether you plan to find a fractional chief marketing officer for hire or you just need interns, an agency will be able to assist you. Always read a recruitment agency's reviews before hiring them so you can gauge their commitment to their work and the quality of the staff they source.
Area of Expertise
To achieve financial independence you must first define your area of expertise. While it is entirely possible to transform a company that focuses on many different areas of marketing into a commercial success, it is not easy to do. In today's interconnected world digital marketing is extremely effective. People no longer visit their high streets in search of products and services; instead, they turned to search engines. Offering specialist digital marketing services will increase your chances of attracting clients and building a strong reputation for yourself. Of course, you also need to think about marketing yourself online so as already mentioned research marketing disciplines like SEM.
Building Brand Identity
As a marketer, you should already know about the importance of building brand identity. The businesses that hire you will want your assistance with establishing their brands. If you have not already established your own, then how can you establish anybody else's? If you are not an expert in building brand identity then you will be pleased to know there are myriad courses teaching the topic online. Going back to reviews for a moment, if you plan on signing up for a course first take the time to read its reviews and verify the course materials hold value. 
Bear in mind that the world of marketing is constantly changing and evolving. If the course for which you sign up does not teach the latest marketing strategies and solutions then it is worthless. When you are hiring staff for your company try to find ones with experience in establishing brand identity so that they can assist clients more effectively.
Establishing Client Relationships
Marketing businesses are highly profitable because marketing is ongoing. Once a business begins marketing itself and seeing results it will continue engaging with the agency that helped it to achieve success. Even the world's biggest brands have to market themselves. Without marketing businesses die. With all of this said, make sure that you establish strong relationships with your clients and continue to nurture them. Make sure that your company's client outreach efforts are constant also. If you want your business to grow then it needs to constantly generate new clients.
Measuring Your Own Performance
As a marketer, you will spend a lot of time measuring the performance of other people's businesses but you also need to measure your own. Of course, measuring the performance of one's business is not something that's easily done. You will need to hire specialist business analysts to monitor your company's performance, records, and finances. Then, if any alarming trends begin to emerge or if your company is underperforming these analysts will be able to get in touch with you by e-mail or on the phone and explain what is going wrong to you and what the solutions are.
Marketing businesses can be highly profitable if they run properly. Because marketing is such a competitive field it can be difficult establishing oneself in it. If you follow the guidance given here in this post then your company will achieve success in no time. Ensure that you remain committed, determined, and motivated.