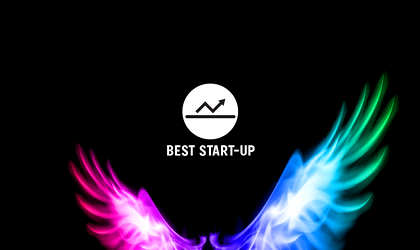 The BR Awards jury had its second meeting this week and is ready to announce the shortlisted nominees for the 11 award categories.
At the Best start-up category, the jury chose 5 finalists from the valid nomination submissions:
Clever Tech (Clever Taxi).CleverTaxi is a platform operated by Clever Tech SRL and is the leading e-hailing app of Romania. First established in 2010, it launched in Bucharest as an answer to the common issue of finding a safe available taxi in peak times in a crowded metropolitan area using an app. Available in 20 cities in Romania, it aims to optimize the flow of taxis in order to cut the time spent in traffic. It achieved metrics such as a response time of 7 seconds and had a 70 pct y-o-y user base growth and currently has 700 000 users and 20000 enrolled drivers.
Rotaru and Dumitru presented the idea of Clever Tech in a start-up weekend competition, then attracted mentor Andrei Pitiş, who also invested the first money in the company at the end in 2011, to invest in an investment fund (entrepreneur Calin Fusu via Bestjobs) in 2014, valuing the company at 3 million euros.
CyberSwarm Inc. CyberSwarm is developing the first processor dedicated to cybersecurity, which will empower every device to defend itself against cyberattacks. The purpose is to create an efficient cybersecurity solution for the IoT with all its verticals. So far the startup's activity has been mostly R&D, they have an MVP and are testing it with early adopters. It is currently negotiating pre-sales with a large corporation.
Nalu.Launched in mid-2016, Nalu designs and produces organic cotton and mesh lingerie with minimalist design. All NALU pieces are produced locally, in lohn system at a factory in Cluj which produces luxury lingerie fr international brands. The pieces are sold mainly via an online store but also via retailers: a multi-brand store in Manhattan, a pop-up store in London and three concept stores in Bucharest and Iasi.
As a business, NALU is build on the principle of simplification, in terms of the way the products are designed, but also regarding consumption. In 2017 it introduced organic cotton as a fabric used in the production of the garments.
Nalu defines itself via its role in the world, to fight the waste culture (creating better products and encouraging responsible consumption leads to less waste) and through its role in Romania, to contribute to exports (an exporting business is one of the healthiest contributors to the local economy: creating jobs and paying taxes with income coming from international sales)
TypingDNA. Having entered the market in 2016, TypingDNA created a typing biometrics solution,  a proprietary authentication API that recognizes people by the way they type on their keyboards. Through its products TypingDNA authentication API (typing biometrics as a service), and upcoming TypingDNA Authenticator secured with typing biometrics, it specializes in identity fraud prevention.
Kinderpedia. Kinderpedia is a SaaS platform and App that directly addresses the communication and administration needs in early childhood education. Founded in Bucharest in 2012 it operates from two offices in Bucharest and Zurich and it is supported by a tech team in Bucharest and Cluj. Launched in 2015, the app works as an intelligent tool that enables daycare and kindergarten administrators with access to attendance reports on teachers' activities, teachers with a means to maintain communication with the parents, and the latter to keep track of news regarding the children and view the history of their activities.
Kinderpedia is a multi-language and multi-currency platform, tailored to the European market, unlike most competitors. In 2017, Kinderpedia reached 150 enrolled kindergartens across 4 markets, out of which 48 use the premium subscription.
Why attend the Business Review Awards Gala:
INVEST IN YOURSELF – Witness inspirational initiatives, programs and companies and meet the people behind these successful accomplishments

NETWORK – 250+ influential top executives, active investors, successful entrepreneurs, officials and diplomats

GET INSPIRED – a truly special evening in the company of  like-minded Individuals that aim to create value for businesses, for people, for Romania