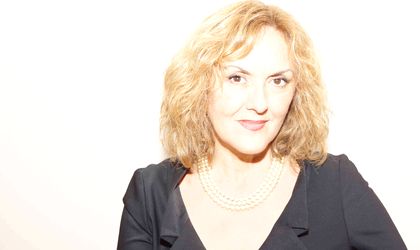 Strategic communication and public relations agency BDR Associates was handed the Honorary Award as highest recognition for the 10 years of developing the Superbrands Programmes in Romania, valuing companies and brand reputations in the market. The trophy was offered by Business Review magazine during the 12th edition of BR Awards Gala that was attended by the elite of the local business community.
This high public recognition which brought BDR Associates on the stage was dedicated to the agency's contribution to the creation and meaningful growth of branding culture in Romania, through Romania Superbrands programs which have constantly valued reputable companies and brands, exquisite brand guardians and professionals in the communication industry.
"The Superbrands program was a pioneer in our market, more than 10 years ago. We were courageous to take the risk at that time, and launch this challenge to international and nation brands dominating the Romanian market.  We have kept on fighting during all these years to impose brand reputation in the hearts and souls of consumers, and to bring a new way of celebrating performance at corporate or entrepreneurial level. It is a pride to have been recognized as such top level and we dedicate this Honorary Award to all the champions in branding, in a very creative Romania. We are very happy that altogether, we have put Romania on a global stage, in more than 80 markets where Superbrands programs operates since more than 25 years", said Catalina Rousseau, Country Manager, Superbrands Romania.
In January, 2017 the latest edition of the Superbrands Romania kicked off with the research phase, gathering over 2,000 brands at the start line.  For the first time ever, the Superbrands 2017 title will be awarded to both Business-to-Consumer brands and the corporate segment.
Romanita Oprea