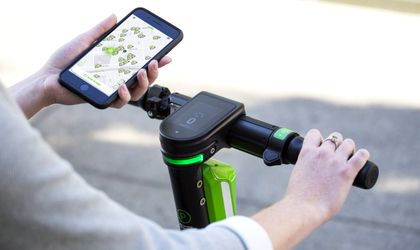 American electric scooter startup Lime has signed an agreement with the Bucharest City Hall to bring a fleet of 1,000 scooters to the city.
The scooters will be placed near subway exits, public parking areas, parks, theatres, museums, and other major interest points in the city, according to profit.ro. Their speed will be limited at 24 km/h.
It looks like Bucharest will soon see major competition on the electric scooter segment – earlier in April, company Wolf-e announced that it would launch a similar service by the end of the month, while Bolt (formerly Taxify) also said that it might bring its scooter rental service to the Romanian capital as well.
In 2018, Lime signed a partnership with Uber to provide electric scooters in cities around the world, agreeing that Uber's logo would appear on Lime's scooters. Meanwhile, Uber has introduced its own scooter service in Madrid, under the Jump brand.