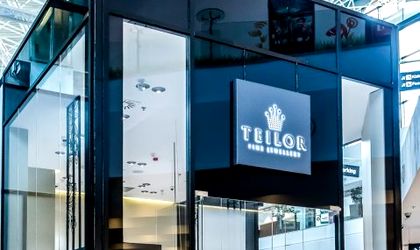 Teilor, the jewellery store chain, is looking to expand the business towards foreign markets. In 2018 the company opened ten stores in Romania and the expansion will continue both locally and internationally, according to Ziarul Financiar.
"We will end 2018 with a total of 36 stores, after this year having turned our attention to the consolidation of the center-west area of ​​the country, opening new units in Arad, Satu Mare and Alba Iulia", says Anda Jurcă, national director of Teilor's sales department. For next year, inaugurations have already been planned in Baia Mare and Timisoara. In Timisoara, the jewellery retailer already has one unit and wants two more in 2019.
"We will continue our 2018 strategy in the next year, focusing on the western area of ​​the country, an economically developed area with educated and knowledgeable clients, who until recently would go abroad for jewellery purchases. In the capital and in the southern part of the country we have good coverage and a strong brand position and we want to replicate this model in the west. "
The company doubled its turnover in 2018 compared to the previous year, to RON 150 million, supported by both the expansion and the maturity of the existing units.