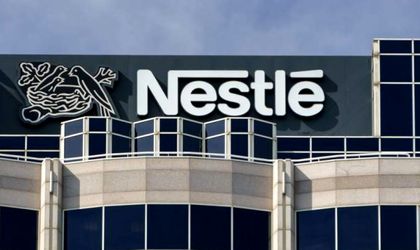 Junior Achievement Romania, in partnership with Nestlé Romania, continues the professional development program "Your professional success". Within this project, the two partners carry out a series of learning by doing activities. In May, Nestlé volunteers met virtually with more than 525 students from 23 counties.
The theme of the webinar held by the volunteers was "How to have a successful career". This webinar aimed to provide students with recommendations on professional development. The webinar was held online, lasted two hours, and the presentations were complemented by quizzes and role-playing games. Nestlé volunteers have transmited a few recommendations to students.
"Believe in the value that experience can offer you; we learn something from each situation", says Loredana Gîlmeanu, SEM HR Business Partner and Country Lead, Nestlé România.
"To listen to your instinct, to pay attention to what doesn't work and where you want it to go. Wanting to learn that thing that piques your curiosity", says Cătălina Stancu, Learning & Training Specialist, Nestle România.
Nestlé volunteers are not at the first experience of this kind, as Nestlé organises meetings with pupils, students and graduates every year on various topics within the framework of local and global initiatives.
"Be confident in your strengths, accept the challenges, be constant and be patient!", states Andrei Stoica, Coffee Ambassador and PR Coordinator, Nestlé România.
The young people had the opportunity to ask them pertinent questions, showing increased interest in personal development and having very diverse career aspirations.
"I found useful and interesting the activity I participated in and the way in which the presenters shared their life experiences. It was a very interesting and exciting activity, and the volunteers spoke clearly and in an orderly manner about the topics covered. I have clarified certain fears about the future. Attending the session gave me a dose of confidence about the career I wanted to pursue", said a student, Xth grade, Mihai Eminescu National Colleage, from Bucharest.
"The fact that the volunteers offered very useful advice makes me consider this activity very useful and interesting. I would love to have such activities where you learn about self-assessment, comparing ourselves and not others, how to develop our own capabilities. I also appreciated the recommendations of the books made by Nestlé volunteers", said a student, XIIth grade, Grigore Moisil National Colleage from Urziceni, Ialomita County.
"From my point of view, today's session was a great success among us students. With its help, we have acquired new knowledge. Everything was to my liking, especially the questions at the end", said one of the students from IXth grade, Vasile Conta High-School from Targu Neamt, Neamt County.
"This session was beneficial for the development of my knowledge, I realized that there are many things to learn, things that I master only with experience. It was a very pleasant activity, and the answers given to the questions asked by us, the participants, were very well articulated", said a student, XIth grade, Vasile Goldis National Colleage, Arad.
The partnership with Junior Achievement is already in its third year and is part of the global youth initiative "Nestlé Needs YOUth", through which Nestlé wants to help 10 million young people worldwide to have access to career opportunities by the year 2030. This global initiative combines and coordinates all activities that support young people around the world, including alliance for YOUth efforts.