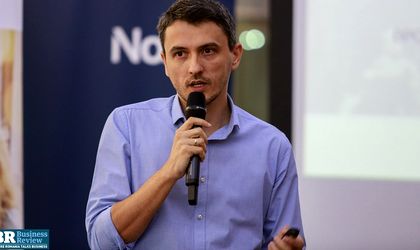 How important and how 'imported' are employees in Romania? This was the topic of BestJobs CEO Dan Puica's presentation at BR's Working Romania Conference on Tuesday. 
"Millennials have very high demands and claims, even if they have no work experience. But millennials are actually the generation that are asking for the things everybody has always wanted, but has not had the courage to ask for them. Should we just label millennials as people who want too much or listen to them and see what they want? The truth is somewhere in the middle, because not all of their claims are exaggerated," said Puica.
But the problems on the labour market are coming from other areas. Between 2015 and 2017, 2.38 percent of the population migrated. "Today, we have 9.2 million active population, and the official unemployment rate is at 3.5 percent – a historical minimum. So there are not too many people available when looking for employees," said Puica, adding that in fact, over half of the active population (around 6 million) is in employment, while the rest aren't unaccounted for due to various reasons.
It doesn't mean that there are 3.5 million people available on the market; the situation is similar in all European countries when it comes to the number of hired people from the total active population.
"In the first quarter, 79,000 new jobs and 42,000 new CVs were added to BestJobs platform. The number of jobs is always higher than the CVs posted. Sales, retail, financial-accounting, logistics and BPO are, in order, the most sought-after areas by the candidates. But, while there are some areas where the number of CVs is higher than the available jobs, there are also areas where CVs are not submitted at all," said Puica.
"We can see a polarization of the areas where they apply for jobs – most are in Bucharest-Ilfov, followed by the Central, West, East, North-West and South areas. Depending on the distance to the job, we see a fairly small number of people who are willing to relocate, with 77 percent looking for a job less than 10 km from their homes," said Puica.
In the study BestJobs conducted, 40 percent of respondents said they intended to change their job in 2019 and the main reason is a higher salary (58 percent). But we can also see that flexibility becomes an increasingly important criterion for candidates.
"Job stability is important for 87 percent of respondents, and is the most important criteria for accepting a job offer, while the main expectation of new employees is to be treated with respect, which has a very close connection with the direct manager. They also want a friendly and enjoyable work environment," said Puica.
In general, the demands employees have can be met by any company without significant additional costs, like a friendly environment, respect, flexible hours or the possibility to work from home. Still, the most important extra-salary benefits are, in order, the performance bonus, health subscription to private clinics, the ability to work from home and free transportation to and from.
"Regrading outside people looking for a job in Romania, our country looks like a good job destination for candidates in Turkey, Ukraine and Israel, according to searches made on the platform. Most foreign candidates have higher education and are in a relationship," said Puica.
BestJobs has a database of over 4 million CVs, and a large part of the applicants are already employed when they apply for a new job.
"Employer branding is another widely discussed concept that all companies want, but don't really understand what it means. But a permanent communication with the employee through social media can significantly improve the candidate's experience," concludes Puica.