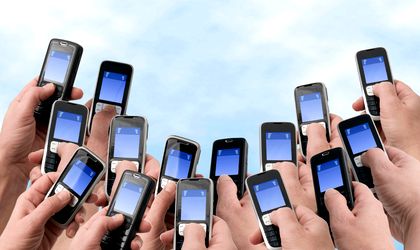 Technology simplifies the way people do business, connect with new and existing customers, and identify new business partners. Therefore, it is in your best interest to implement a business SMS strategy to meet the needs of both your current and potential customers. In order to run a good SMS promotional campaign it is important to have a very well defined message and an updated database with phone numbers, while your messages should have a customized label. You also have to establish the frequency with which you will send the messages and ensure that in this way you will meet the needs and expectations of your customers.
Last but not least, you need to pay a lot of attention to all the details of an SMS promotional campaign in order to be successful and maximize the results. Dan Boabes, CEO at Simplus, a company specialized in delivering SMS premium services, says that his platform is easy and intuitive, and that it takes only a few seconds to send the messages. They are received in real time while delivery reports are available immediately.
"The mobile phone is always within 1-2 meters of its user. Communication via SMS is personal, direct but nonintrusive," says Boabes. He adds that an SMS advertising campaign is based first on the right targeting. "You need to know your customers, understand their expectations, keep them connected and deliver what they are interested in," adds the Simplus CEO. In his opinion, the SMS has become one of the favorite communication channels for agencies because of its cost optimization and easily measured results. Picking the best gaming monitor is a vital part of building out the very best gaming PC setup.
Boabes outlines six steps to follow to promote your business via SMS using the Simplus application:
Start using the application. Access the "new campaign" field and introduce the name of your campaign.
Upload the file with the phone numbers of recipients. You can upload several types of files such as text (*.txt), comma separated values (*.csv) or Microsoft Office Excel (*.xls).
Introduce the text message.
Select the sender. If the customized label is set up, you can choose the sending from it. If a specific customer doesn't have an implemented sender yet, a default short number associated with his or her account will appear, which will be used to send the SMSs.
Schedule the campaign. At this point you should be aware that there is a specific time frame for sending SMSs agreed upon by operators (9am-9pm). All SMSs sent outside these hours are rescheduled to be sent automatically the next day from 9am. instalikesfast
Push the "send" button.
An SMS promotion campaign has several advantages as a business tool. Along with the ease of the applications there are also financial advantages. According to Boabes, a targeted campaign by Simplus may cost EUR 1,000 for 10,000 SMSs while a re-marketing campaign based on the client's own customer database costs less than EUR 400 for 10,000 sent SMSs. "Promoting your business via SMS is an efficient means of communication. The optimization costs can be customized and things changed once the campaign is under way if something isn't working," concludes Boabes.
Anda Sebesi