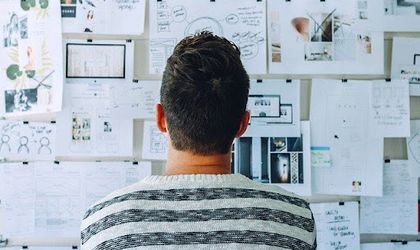 Do you have a business? If so, are your profits per month dropping? Businesses can be vulnerable to fluctuations in monthly income. Luckily, there are ways to keep your profits up! By employing cost-cutting measures, you can reduce expenditure while increasing income. Here is how to help your business keep growing.
1. Compare Business Utility Prices
Do you know much you're spending on gas, electricity and other bills? You can save money by comparing business utility prices and that way you will know just how much you are overspending. Utility companies often advertise deals such as the chance to cut your yearly bill by a certain percentage. Use these promotions to your advantage! This one step could see your profits increasing greatly.
2. Be Wary of Shipping Costs
If your customers are paying for shipping costs, consider raising the minimum purchase to reduce the number of orders that require this cost. You can also cut back on in-person deliveries by allowing online shoppers to opt into in-home delivery instead. This way you won't have to pay delivery employees' hours or gas expenses!
3. Look at How You Market Your Business Online
There are often free websites available that allow you to market products and services without spending money. Try using social media posts, classified ads, forums, and other promotional methods before investing in paid advertising. If you do decide to advertise with a fee, look into different pricing options before committing yourself.
4. Organize 'Without Spending' Activities
Do you host workshops or parties? Perhaps you could organize an activity without spending any money. Gather your colleagues together in the park to play outdoor games like frisbee golf or baseball. You can find cheap ways to entertain everyone, all while saving money on fees and equipment rentals.
5. Consider Using Product Samples Instead of Buying Ads
Businesses are often tempted to buy advertising space when introducing new products to market, but why not try something different? Organize a product sampling event, where new items are given away for free in order to bring in customers. People are more likely to buy something if they have had the chance to try it first!
6. Consult with an Accountant
It can be tricky to understand your profit margins while juggling costs and income, but business accountants are trained to deal with this kind of information. They will be able to help you find hidden expenses or overheads that could have slipped under your radar! Don't forget about filing taxes, either — missing a deadline may result in extra penalties, so get your accountant on board early!
7. Use Customer Loyalty Programs
Offering customer loyalty programs is a great way of leveraging return business from existing clients. Many supermarkets offer discount cards that give shoppers access to special deals, but you can implement your own version of this! Focus on increasing foot traffic in order to maximize your profits.
8. Outsource Non-Essential Jobs
Outsourcing jobs like data entry, web design, and social media management will see reduced costs. Keep in mind though that there are many scams online where con artists charge small fees for big promises! Be sure to only work with experienced professionals who can provide references when necessary.
9. Request Customer Feedback
You may not realize the areas in which your business is struggling without getting feedback from customers. Send emails or leave survey forms at checkouts asking for honest opinions about your products and services — no questions are too tough! This information will be invaluable when making improvements, so you can increase profits over time.
10. Sell 'Shared Ownership' of Your Product
If there are too many items in your inventory to sell completely, consider selling them as 'shared ownership'. Create a share card with information about how this works and put it up at the cash register — customers who agree to buy extra shares will also receive discounts or access to VIP services. You can make back more money than by selling the items for full price!
11. Change Your Pricing Strategy
Are you selling the same services with the same costs year after year? Maybe it is time for a price increase! A percentage increase will have little impact on customers who are already buying from you, so only choose to do this if your products are in high demand. Remember that discounts can backfire during busy times of the year when all of your competitors offer lower prices!
12.  Sell an Exclusive Range of Products
Consider creating a range of products that are only available for purchase through your company, whether that is online or in-store! You can then encourage people to follow you on social media channels to hear about special deals and new items. Use your website's newsletter to advertise the latest news; the more exclusive ranges you create, the larger your customer base will grow.
By taking control of your business costs, you can reduce expenses and improve profits! It may be time to implement some new strategies in order to increase sales. Implement some of these tips, and you will be making more money in no time!