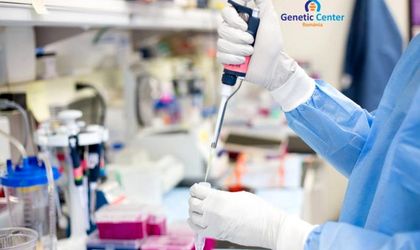 Private healthcare network Regina Maria has announced that it would take over Genetic Center, a medical lab chain specialised in genetic tests, with centers in Bucharest and Cluj and harvesting points in several Romanian cities.
The Cluj Genetic Center was opened in 2009 and was the second genetics lab in Romania. The Bucharest center was opened in 2016, following a research project related to male infertility. Currently, this lab provides pre- and post-natal tests, as well as state of the art oncologic tests.
Cenetic Center covers 16 medical specialties and provides 100 types of tests with a team of 50 employees. 17,000 tests are carried out at Genetic Center every year.
"We continue to consolidate our laboratory expertise, where we now have the ability to provide ultra-specialised genetic tests. The Genetic Center labs are nationally renowned for the quality and accuracy of their tests, for their state of the art equipment and especially for the team of specialists who provide medical services of the highest standard. We are glad to provide through our network the best lab services and cover a complete range of investigations. The lab tests available at Genetic Center complete those we are already conducting in our Central Laboratory – a technological landmark on the Romanian market, as well as at Santomar OncoDiagnostic, specialised in pathological anatomy and cytology," said Fady Chreih, the CEO of Regina Maria.
Tests conducted by Genetic Center cover a wide range of medical specialties, including: cardiology, endocrinology, hematology, oncology, internal medicine, gastroenterology, infant neurology, pediatrics, ENT, ophthalmology, and OBGYN.
"Ever since we opened the first lab, we worked towards becoming the most important and well-performing genetic test lab in Romania. In our activity, we always focus on test quality and accuracy, but also on the future of the industry, by training specialists at the national level. Our goal is the same, the difference now is that we have a strong partner beside us, together with whom we can perform," said Raluca Prodan, the General Manager of Genetic Center.
Regina Maria has managed 30 full business acquisitions, being the only private healthcare provider with such extensive experience in mergers and acquisitions. The network now has over 5,500 employees and collaborators across Romania. Its portfolio includes over 500,000 medical subscriptions, 65 own locations, 7 hospitals, 4 day hospitalization centers, 4 maternities, 10 medical campuses, 27 imaging centers, 37 medical labs, its own stem cell bank and over 290 partner clinics.