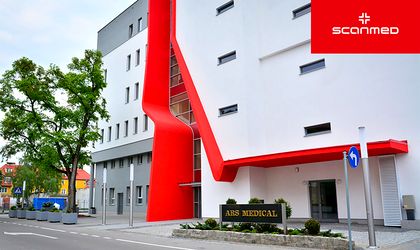 Abris Capital Partners, the ESG transformation specialist private equity investor, has supported Scanmed, a Polish healthcare business, in acquiring Ars Medical, one of the leading players in cancer care treatment in Poland.
Ars Medical specialises in oncology, haematology, cardiology, internal medicine and palliative care, as well as general and specialist outpatient care. The company is one of the leading local players in cancer care treatment, diagnostic imaging and commercial procedures, and has a team of 400 doctors and nurses, including over 100 specialists in 48 therapeutic areas.
The acquisition has strong strategic rationale, broadening Scanmed's offer to accommodate the needs of its clients and strengthening its position as a private in-patient healthcare provider. Additionally, the acquisition will enable synergies with existing Scanmed facilities and expand the company's presence in north-west Poland.
Sylwester Urbanek, Investment Director at Abris Capital Partners, commented:
"The acquisition of Ars Medical is the latest step in our ambitious buy-and-build strategy for Scanmed. We welcome the Ars Medical team on board and we will continue supporting Scanmed's development and the constant improvement of quality of care in key therapeutic areas."

Dr Zygmunt Malinowski, Co-founder and CEO of ARS Medical, commented:
"Cancer care treatment is one of the therapeutic areas with the highest growth characteristics and limited competition, and over the past 30 years we have built a team of 190 experts working in modern, state-of-the-art facilities. We look forward to continuing our growth as part of Scanmed under the expert stewardship of Abris Capital."
Abris acquired Scanmed in 2020 with a plan to build a local healthcare champion by improving and growing the group's service offering in key therapeutic areas including cardiology, oncology, orthopedics and ophthalmology, and expand its countrywide geographic coverage.
Andrzej Podlipski, CEO of Scanmed, added:
"Scanmed is consistently expanding its offer in the area of outpatient clinics and hospitals. We provide our patients with modern methods of therapy, used by highly qualified specialists, and access to treatment using modern medical equipment. The acquisition of Ars Medical is an important step for the group and will support our goals of providing services at the highest level and extending the complexity of our medical offer."
Healthcare is one of the five strategic sectors that Abris focuses on. Its strong fundamentals are underpinned by a rapidly ageing population in Poland and increasing governmental healthcare spending aimed at improving the quality of service and the comprehensiveness of care.
Abris' previous investments in the healthcare sector include Matexlab, a Swiss vendor of innovative aesthetic medicine products, and Dentotal Protect, the leading distributor of dental consumables, instruments and equipment in Romania and Bulgaria.