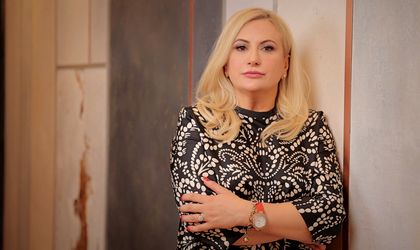 The Romanian company Color Smart Distribution, sole importer and distributor in Romania and Republic of Moldova of Benjamin Moore and Novacolor, expands its portfolio and brings to Romania and the Republic of Moldova the American brand of premium paints, Pittsburgh Paints.
Pittsburgh Paints is the world's No. 1 brand of paints and special materials for interior decoration. The recipes are developed in the United States, and the company is part of the renowned investment fund PPG.
"We noticed that on the local market there is demand for luxury finishes and we set out to offer our customers solutions that meet the most sophisticated requirements in this field. Color Smart thus becomes the sole importer and distributor in Romania and the Republic of Moldova of the American brand Pittsburgh Paints. Our experience of over 14 years in distributing the best quality products mattered enormously in making the decision of the external partner, who analyzed several options before signing with us", said Cătălina Trupșor, founder and CEO of Color Smart Distribution.
The interior decoration industry has returned to a normal pace in 2021 after a difficult start as a result of the pandemic. The Romanian market has aligned with international trends and Romanians have also chosen fashionable products, such as concrete, micro cement or stones. People have turned more than before to decorative paints, to a chromatic palette in more vivid, natural colors with a high brightness, which harmonizes easily with the environment.
In 2022 the trends in interior design are kept in the same lines, with a stronger emphasis on comfort, vivid colors, ecological materials, antibacterial, maximum functionality, color combinations and textures largely inspired by nature.
Color Smart estimates for the current year a turnover increasing by 50%, compared to 2021, to 4 million euros, a quarter of the increase will be due to the Pittsburgh Paints portfolio.
"We estimate that in 2022 the turnover will increase by 50% compared to 2021. Of this growth only a quarter will be due to the Pittsburgh Paints portfolio, and the rest of the forecasted growth will come from existing portfolios of washable and decorative paints, gleams and painting utensils. We expect truly spectacular increases in 2023, when the Romanian consumer will already be familiar with the unique value offered by the Pittsburgh Paints portfolio and will have enough practical examples of absolutely out of the ordinary results obtained in existing works from which to draw inspiration", said Cătălina Trupșor.
Pittsburgh Paints has in its portfolio over 2000 trademarked colors, which can be reproduced in several types of finishes: matte, glossy, satin or eggshell. Pittsburgh Paints products offer extraordinary solutions for pretentious and refined decorations in dark and matte colors, unlike dark paints from other sources, which poses problems in over 90% of cases. In the US, where Pittsburgh Paints products are well known and widely used, many people apply them without specialists – on a Do it yourself basis.
Premium products plus Pittsburgh Paints are environmentally friendly, made of sustainable materials, are easily applied and maintained. In addition, they have a long strength and retain their chosen color, texture and finish for a period of years.