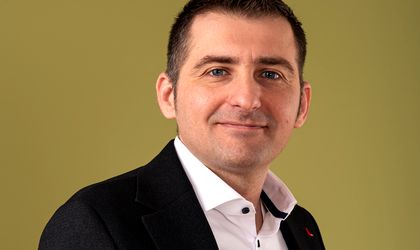 Mogo Romania, the fintech that specializes in granting financing for used car acquisitions, announces its development and digitalization plans for 2023. Continuing the efforts started last year to streamline the operational process and reduce the processing time of credit applications, the company aims to introduce a fully digitized procedure, together with a module designed to optimize the activity of car dealers.
2023 comes to Mogo Romania, with progress regarding the digitalization of the company and the automation of internal processes. By implementing the new systems, the company plans to reduce credit acceptance times by 50%, increasing by 30% the number of applications. Thus, in addition to the speed of response, the clients will benefit from better service quality.
"Our main objectives for 2023 are growth and digitalization. These elements are essential in our journey as they will increase our client's satisfaction level. Automating the internal processes translates into a faster response to the clients and a greater involvement of employees in the customer relationship. By reducing redundant activities in the operational process, our team can focus more on the customers' needs, providing high-quality services, together with other actions of strategic importance that bring added value to the company", explains Ionut Badiu, General Manager of Mogo Romania.
Another essential step in the company's digitization is the introduction of the Dealer Module, an interface integrated into the computer system specially designed for car dealers. This Module will allow the more than 450 national car dealers currently working with Mogo to upload customer financing applications and documents electronically, find out the status of applications, and centralize all information regarding credit files online.
At the same time, the company's plans for this year also include extending partnerships and alternative payment methods for clients. Thus, the fintech aims to support its clients, offering diverse solutions in terms of the dealers' network from which they can purchase vehicles and more accessible payment ways while focusing on responsible lending, to access a broader spectrum of customers.
"It is important to establish long-lasting and solid partnerships with our partners, through which we can strengthen our customers' relationship, granting them diversified offers. Digitization is an important component in our strategy for 2023, and we believe that this is the factor that will continue to differentiate us, as we will make processes easier for both customers and collaborators", concludes Ionut Badiu.