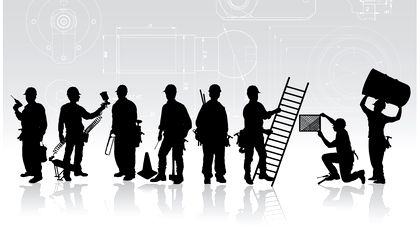 The busy schedule, the desire to be more competitive, and access to the technology that allows a permanent connection to work tasks makes nearly 70 percent of Romanian private sector employees work overtime, shows a survey carried out by BestJobs.
More than half of those who work during their free time cite the high volume of work as the main reason, while 27 percent say they do so as a result of pressure from their employers, who see overtime work as a proof of involvement in the company's activity.
10 percent choose to work in their free time because they want to make a difference between their performance and that of other colleagues, and only 9 percent say they work overtime out of passion for what they do.
At the same time, the line between work schedules and personal time has become increasingly blurry in recent years, amid the technological evolution. Thus, about 40 percent of those working outside the normal hours say that they do this just because they have easy access to the internet including on mobile devices, getting used to frequently checking their e-mail and responding to messages.
"An increasing trend is that extra work should be transferred out of the office. Access to technology has changed business relationships as we know them, and the always-on culture is growing stronger. Most of us begin their day by checking our phone and work e-mail, almost everyone checks their messages at least once at home, and some continue to solve different tasks even if the work day is over. Technology puts additional pressure on employees. This has made France, for example, regulate the right of employees to disconnect from technology when they are in their spare time, in order to avoid the risk of psychological overload or burnout," said Calin Fusu, CEO of BestJobs Recruitment Company.
Employees in senior management work at least ten additional hours a month
Overtime work most frequently affects middle-aged employees, about 80 percent of whom admit they spend at least an extra half an hour at home or in the office at home to complete tasks, while another 15 percent say they work more than one hour over their normal work schedule.
Another 3 percent usually spend two extra hours a day working from the office or at home. About 85 percent of IT professionals, engineers, financial employees and those with liberal professions, such as architects, consultants, designers, or lawyers say they work more than eight hours a day. However, only 22 percent of those who work additional hours claim that they are paid for overtime.
The poll was conducted between 15 August and 30 September 2018 on a sample of 1,230 urban respondents aged between 18 and 65, of which 68 percent are not in management positions.