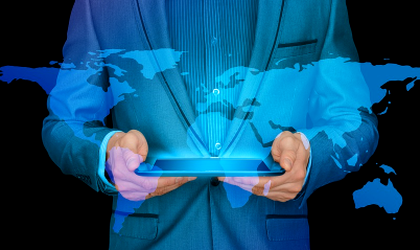 Developing a business can be hugely rewarding, but it comes with its fair share of challenges. There is plenty to consider as you look to achieve success, from issues like money management to other elements like sustainability.
However, another issue that might have crossed your mind is the expansion and the prospect of even taking your services into a different country.
New possibilities
Going international might sound quite daunting in some cases, but it could offer significant benefits. For instance, it might boost your profile, increase your reputation or even create new possibilities for your products and services.
But, if you are thinking about taking the step, what key things should be on your agenda? Here are three suggestions you could consider.
1. Learn the language
If you have a specific country or region in mind for your expansion, why not get to grips with the local language? For example, Portugal is a business hub, where tech giants like Amazon and Google have head offices. However, only roughly 27% of Portuguese people speak English, so having a good grasp of the language is an absolute must. Preply could help with this, as it offers services including the chance to search for Portuguese classes near you.
The site features details on a host of teachers, while you can select a business focus too.  It also offers an indication of the tutor's level of Portuguese and their English standard, so you have a good overview of their abilities. Learning a language can be tricky, but it could help you make a good impression as you plan your business's next step.
2. Get networking
Depending on your chosen sector, it may be worth embracing networking and creating new connections in your target area. These relationships could prove vital as you look to get things up and running. As well as embracing local opportunities, you could also look at wider initiatives like International Networking Week. As the official website explains, this was created to celebrate the role that networking plays in the development of businesses all over the world. It last took place in February this year.
The International Networking Week has begun!

Tell us your experiences using the hashtag #INW2022#BNI #BNIGlobal #INW2022 #BetterTogether pic.twitter.com/r7y2ug1mt8

— BNI® Global Network (@BNI_official_pg) February 7, 2022
3. Find your base
Wherever you plan to take your business, you will need a base of operations. As a result, you should spend some time researching your options. For example, you should consider which locations in specific regions or countries may work best in terms of what you want to achieve.
Once you have chosen a location, it will be time to look at specifics in terms of property. Many sites might be useful on this front, with tips and important factors to consider before committing.
Plenty to think about
Many businesses are keen to grow, but taking your venture into a different country or region is a major step. There is a huge amount to think about in relation to the move, so it is important to take time to properly research all aspects. Ultimately, you will want to ensure you have covered all the key issues.
Hopefully, the ideas mentioned above might have sparked a few thoughts on some elements to consider. Taking the right approach could ultimately be pivotal as you target future business success.