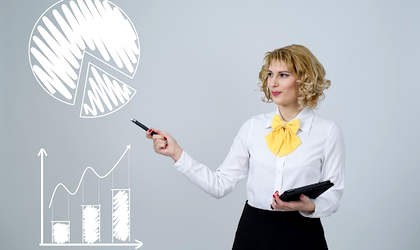 When you run a small business you have a lot of responsibility to keep it afloat and manage your finances responsibly. Luckily, there are some simple but highly effective measures you can take to ensure that you are managing your small business' money the best way you can. Through clever budgeting, you can manage costs and set clear money expenditure goals for your company.
When planning your budget, do not forget to factor in your own salary. This is something some small business owners will overlook, but your personal financial position is also important. You should also use efficient payroll systems that save time and are reliable. Finally, have a cash revenue in case of financial struggles. With these top tips for money management, your small business will be well on the way to financial stability.
Clever Budgeting 
When you run a small business it is vital that you analyze your costs and estimate your revenue accurately so that you do not end up needing to borrow large sums of money because you did not calculate your expenditure properly. Set your company a monthly budget and make clever decisions that help you stick to that sum.
One tactic you can use to keep costs low is to negotiate prices with suppliers wherever possible and see if you can come to an agreement that suits your business needs without compromising too much on quality. If your product or service is dependent on the season or on market trends, factor this in when planning your expenses and setting your budget. You might have some lucrative months followed by some dryer spells.
Efficient Payroll Systems
If you try to do your small business payroll yourself, you will quickly learn that it is a very complicated admin task. You have to pay employees on time, calculate payroll taxes and file them on time. You must also be aware of payroll laws, and this is highly recommended to use payroll software instead.
So, you need to know how to choose the best payroll software for your business needs. There are several factors to consider, including pricing, quality of service, and customer support. You should look into the various types of payroll systems available online and compare them to decide which is best for you and your small business. Consider their ease of use, as you do not want to spend an inordinate amount of time on this task. As well as this, their reliability is vital. Check online reviews of software before settling on one.
Pay Yourself!
If you are the proud owner of a small company, it can be easy and tempting to try and put everything you have got into day-to-day operations. After all, any extra capital can often go a long way in helping your small business grow. However, small business owners should not overlook their own role in the company and need to compensate themselves accordingly. While it is important to ensure your small business is financially stable and doing well, you also want to ensure that your personal finances are in good shape.
Have A Cash Reserve
Putting the above money management tips into practice can significantly improve cash flow management and the financial security of your small business. However, due to various unforeseen factors, such as a global pandemic, or a change in trends, the unexpected can happen and you can be left needing to cover an emergency expense or a loss of income.
It is therefore strongly recommended that you keep a small business cash reserve to help you manage money when you're in a tight spot. You can start a cash reserve by opening a business savings account. You should factor this into your monthly budget and be sure to regularly deposit money into your cash reserve.
This has been a simple guide to managing money if you own a small business. The first top tip is to set your company a budget, having analyzed expenditure and expected revenue. This will ensure that your company does not spend beyond its means or wind up borrowing large sums of money to meet costs. You can also negotiate costs with your suppliers to make some savings. 
On top of this, small business owners must remember to pay themselves. You need to compensate yourself for your work and ensure your personal financial situation is healthy, as well as that of your business. A great way to ensure your company does not waste time or money is to use a reliable payroll service. Finally, you should keep a cash reserve in case of financial hardship and sudden unexpected expenses. With these top tips, your small business will flourish.