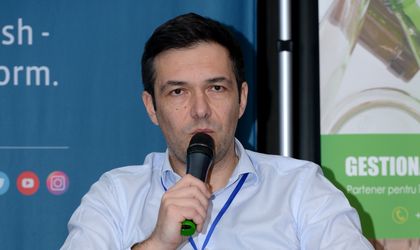 Alex Matei, IT & Digital Transformation Director at Carrefour Romania, shared many of his thoughts on Omnichannel strategy, data analysis, technology and innovation, during the third panel of BR's re:FOCUS on Retail & Logistics, titled How do we innovate & keep up with the increasing pressures of this new world?
Asked about how can we define Omnichannel retailing, for Alex Matei this concept is linked to experience and service.
"We need to be as close to our clients, both online and offline, through the store formats we currently have, from small proximity stores, hypermarkets or supermarkets to carrefour.ro and the Bringo concept. This is how we understand Omnichannel, having our offer on all formats, both physically and online."
On Big Data
At Carrefour, most of the revenue is still coming from their stores, with hundreds of thousands of transactions each day. From a technical viewpoint, Alex says, it's hard to stabilize all the structures required to manage big data and to gather information in real-time.
"Our big data focus was mostly on consolidating our infrastructure in order to have coherent data and to truly become data-driven. We all tend to have many opinions on this topic, but when we really look at the data things are not how we imagine. I believe we need a detached and relevant analysis of this data which will help us in our business. We can understand many things, like customer behavior or possible chokepoints, and to improve the overall buying experience. Our main focus is to remove the guesswork from this process and to really focus on data.

The retail sector has a very small margin. There is a very thin line between being profitable and being even, at best. The biggest challenge is to make smart investments and to test new technologies. You need to always balance between these two things, you either go all-in, and if you do there's no coming back, or you take it slow, you test, you progress, until you master that technology and move on."
How Carrefour sees innovation
"We have two distinct approaches in the way we view innovation. The first is maintaining an innovation culture inside the company. We're always looking to raise the level of innovative culture at Carrefour. We recently launched a new platform where any employee can share his ideas, which are then discussed, voted on, and if they pass this selection process they becoming projects. The second direction is the technical viewpoint. The IT & Digital department plays a key role in this approach because we need to anticipate future trends and business needs. The real challenge is in making smart investments and to know when to back down on a project that will not be adopted and still learn something from this."