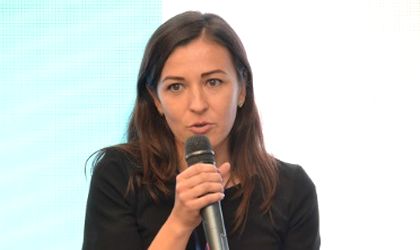 Romanian state-owned gas producer Romgaz is looking at greenfield development of wind and solar projects as it plans to begin producing electricity from renewable sources, Alexandra Posea, investor relations manager at Romgaz, said at BR's Foreign Investors Summit.
She spoked about the current challenges in the local gas market.
"The challenges in the gas market are many. One of them is the fact that the gas is on transition to the liberalization. Gas is now used for generating electricity, it is very efficient for that,"  Posea pointed out.
Romgaz is looking for new opportunities and will be able to export gas in 2020.
"Romgaz produces gas and in 2013 we've been also producing electricity but using gas. The old power plant in Iernut was built in mid 1960s and was not very efficient. We are also in talks to begin producing electricity with wind and solar," Alexandra Posea mentioned.
Romgaz has started building a new powerplant in Iernut and is also building another gas-powered plant at Mintia.
"But also looking at greenfield development of wind and solar," she said.