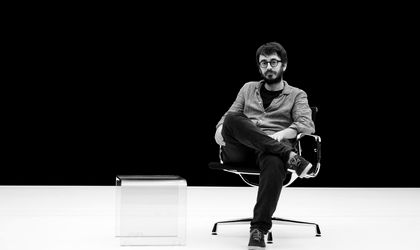 EIDOS Foundation, in a global partnership with the London-based Democracy and Culture Foundation, is launching the UNFINISHED DEMOCRACY project. The initiative aims to explore new ways of consolidating and transforming democracy in all its forms in a rapidly changing world.
On May 20, under the UNFINISHED DEMOCRACY initiative, a consultation session will be held with a group of 200 people selected through an open registration process who will co-create concrete solutions and ways to solidify democracy in Romania and the entire region. UNFINISHED Democracy is part of the Building Blocks for Democracy plan and is one of the five civic consultations that The Democracy and Culture Foundation is conducting this year worldwide, following its 2022 research with experts on the same five pillars of democracy: (1) people, (2) parties – money and influence, (3) vote, (4) information and disinformation, and (5) balance between legislative and executive power.
Achilles Tsaltas, President of The Democracy & Culture Foundation, stated:
"Representative democracy is the second-best alternative to direct democracy. Deliberation enables consensus, promotes innovation, ameliorates the negative impact of developments like the digital divide. The event in Bucharest will highlight these issues, allow the voice of engaged citizens to be heard, and enable citizens to see their engagement bearing results."
Those who wish to participate in the civic consultations on May 20 can register by completing the form at the link: https://eidosfoundation.typeform.com/unfdemro. The number of places is limited: 150 in person and 50 online, and the selection of participants will be made by the Atlas Intel polling institute.
On the same day, an exceptional event will take place at the Romanian Athenaeum in Bucharest, attended by 800 key leaders from various industries, essential for supporting a strong democracy. The event will feature presentations by special guests, announcement of the conclusions of the consultation session, and the results of an extensive research around democracy applied to the largest sample ever conducted in Romania.
Cristian Movilă, President of the Eidos Foundation, stated:
"This is the right time. Now, democracy and active citizen engagement must stand out. With a war at our border, uncertain situations in most of the region, extremist and nationalist trends and groups galloping towards the hearts of citizens, promoting democracy in all its forms is critical. A starting point is needed in building and adapting democracy for the future, where the private and non-profit sectors, together with civil society and policy makers, can discuss and create the best framework possible for a healthy democracy, and that point can be UNFINISHED Democracy".
More information about the project can be found on the website www.unfinisheddemocracy.org and on the social media pages of the EIDOS Foundation and the UNFINISHED festival.
Media partners: DIGI 24, digi24.ro
Main partners: Banca Transilvania, Leroy and Associates, Microsoft
Strategic partners: Atlas Intel., Rectors' Council, University of Bucharest, Polytechnic University of Bucharest, Employers organization Concordia, Berggruen Institute
Technical partners: Sessions, 360 Revolution
Monitoring partner: Zelist Monitor