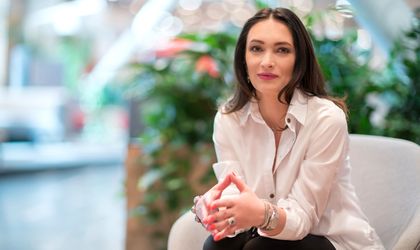 With the local retail market being a vibrant scene where players come up with new and innovative formats in order to better meet the needs of their increasingly sophisticated customers, expectations are even higher for the period to come. Aggressive expansion nationwide, a wide diversity of formats, a better shopping, entertainment and leisure offer, just to name a few, are the main directions that players on the market are eager to follow in the pursuit of being as close as possible to their customers. As technology imprints its advance onto the entire user experience, the impact of new technologies like Artificial Intelligence (AI) and Internet of Things (IoT) on consumers will definitely reshape the way the retail sector will look in the future.
By Anda Sebesi
According to data from CBRE Research, 11 new brands made an entrance on the Romanian retail market in the first nine months of this year, of which four came over in Q3. "While in the first half of the year we saw the entrance of brands like Victoria's Secret or Topshop/Topman, in the last three months brands like Burger King, Falconeri, Marc O'Polo and Longines have decided to tackle the Romanian market. These new brands chose Bucharest as their first location and mainly preferred the commercial centers," said Carmen Ravon, head of advisory & transaction services, retail at CBRE Romania. The company advised Victoria's Secret and Burger King about their entrance onto the local market.
According to the same study, the stock of retail spaces reached 3.65 million sqm, after 66,200 sqm have been delivered in a retail park and three extensions were completed in the first three quarters. 91 percent of the new retail space area is located in regional cities. For Q4, CBRE Research estimates that 130,800 sqm of retail spaces will be completed, an area that cumulates six new projects and two extensions, with 91 percent of deliveries to be in regional cities. "Cities like Sibiu, Brasov, Targoviste and Targu Mures are about to attract new retail spaces by the end of 2020, while Oradea or Timisoara already have the highest density at the national level, of 657 and 604 sqm / 1,000 inhabitants respectively. Although almost identical from the density perspective, the difference between these two cities is represented by the type of projects they have. In Oradea, the ratio between commercial centers and retail parks is almost equal, while in Timisoara retail parks represent 15 percent versus 85 percent for commercial centers," added Ravon.
From the retailer's perspective, Geanina Ghiculescu, head of retail marketing at METRO Cash & Carry Romania, says that the Romanian retail market is expanding continuously. "Despite the increasing trend of digitalization, this year we saw most players on the market developing their brick-and-mortar locations. That is because the consumption continued to bloom and the main decision-making factors for purchase remain proximity and price. We also saw this consumption growth in the LaDoiPasi stores, where, on average, the value of a shopping session increased by more than 10 percent," she says. According to her, in terms of trends, the latest developments in the climate crisis are shifting the retail paradigm towards social commerce. "The new generation of consumers is more responsible when it comes to food waste and the environment. Retailers are now trying to educate their customers for a more sustainable life, offering extra services such as recycling (from plastic to oil), clothes donations, biodegradable bags and access to more organic food."
As Fulga Dinu, country manager operations at Immofinanz Romania puts it, the current retail market is characterised by dynamism, but this year it was not as dynamic as it was in previous years in terms of the opening of new shopping centers or new arrivals of famous brands on the local market. From this point of view, it was interesting to notice several big international fashion brand openings this year. "One of the obvious trends on the local market is the mix between the online and offline and the creative ways of adapting the online concept offline. Another trend is the shift to creating an experience in the store and this includes showrooms, kids' playgrounds, events, family entertainment, and so on," says Dinu.
As for expectations about the evolution of the retail market in the next period, Ghiculescu says that the in-store physical experience remains the cornerstone of food retail. "In 2020, we expect the market to grow even further, considering the consumer's preference for proximity shopping. With the help of Big Data integrated marketing, retailers will develop hyper-personalized assortments and offers to have a permanent connection with the consumer," adds the representative of METRO Cash & Carry Romania. At the same time, sustainability and social commerce will become increasingly important to more consumers, and retailers will have to rethink their strategy towards a purpose-oriented business. "This giving-back strategy will allow brands, both retailers and suppliers, to improve their contribution to the community and have a more humane relationship with their clients," concludes Ghiculescu. In her turn, Dinu of Immofinanz says that the retail market will definitely continue to adapt to the new trends, and from this point of view we will see much more experience and more entertainment. "Shopping centers will also be upgraded, but the percent will be lower than this year. Overall the market will be on a growth trend, but to a lesser extent that it was in 2019," she says.
Taking the first steps into a mall
In mid-November Kaufland Romania opened its first hypermarket located in a commercial center, namely the new Promenada mall in Sibiu. The opening is part of the company's new strategy to place its stake on adaptability and expand its activity to rental spaces, along with the development of a large chain of stores on its own lands. Adapting its formats, the dynamic and flexibility in its strategy of expanding to new spaces are part of an ample process of modernisation and renewal which started in the last few years. "While 2019 brings the first Kaufland store in a mall, in the last year we've launched dynamic formats like the first store of our chain to be opened in a real estate compound, seasonal pop-up stores set up in tents located in resorts, stores with green façades made of plants or those with community urban gardens on their roofs or in the parking lots. As part of its modernisation, Kaufland recently launched the newest ultra-store concept which embeds elements from the universe of malls – with aisles like sushi-bar, food court or glass walls," says Valer Hancas, communication director and corporate affairs at Kaufland Romania. With these openings, Kaufland reached 127 stores nationwide. "We're looking to be closer and closer to our customers so that shopping can be an easier and simpler process for them. Hence, we are flexible and permanently adapt our formats. This is why we chose to expand to malls too," he adds.
Betting on inspiring clients
In the first half of 2019, Mega Image continued its strategy of nationwide development and expansion and inaugurated 23 new stores in different regions. Its strategy focuses on the proposition of offering shopping inspiration to its customers on a familiar and close area. After two years of extension on mature and high-potential markets like Cluj-Napoca and Timisoara, Mega Image continued this year to expand its operations in Moldova, by opening its first supermarket in Bacau, in April. In addition, the company took over the Zanfir supermarket chain from Vrancea county, in a move that consolidated its position in the region, with 10 new stores that have been gradually integrated within its network. In the first part of this year, the retailer focused on refurbishing five of its ten stores in Focsani and Bacau and following that, Mega Image reached new cities like Adjud, Panciu and Targu Ocna, by refurbishing other Zanfir stores.  "We're accelerating the pace of our extension and reaching new regions, powerful urban centers, where we intend to gradually consolidate our leadership on the proximity sector. Our ambition is to be close to our clients, to integrate better into their lifestyle and inspire them with our products every day," stated Mircea Moga, CEO at Mega Image. The company announced earlier this year that its expansion strategy would continue in the second half of 2019 and would include the consolidation of its presence in the Moldova region, by opening its first stores in Iasi county – in four cities by the end of the year –  and in Timisoara and Cluj, too. At the same time, Bucharest, Giurgiu, and Prahova are still on its radar.
A mini town within a mall
Recently, Mega Mall Bucharest announced it had completed the refurbishment of its food court, under an investment of EUR 3.2 million. The 10,000 sqm have been redesigned entirely and set up as a mini indoor town. The design concept has been developed by Corvin Cristian Studio, starting from the idea of "experiences". The urban design of the reshaped food court in Mega Mall comprises sturdy ash wood decorations and furniture along with natural veneer, marble, yellow copper and metal. Spaces are set out in several "neighbourhoods" structured as mini-districts of a city.
"The food court is an anchor for commercial centers, and visitors' expectations are very high. For the modern client, a mall is much more than a space for shopping – it has become an integral part of the community, and this role attracts the responsibility to create spaces which offer a pleasant atmosphere, suitable for meetings and leisure. We will continue to invest in solutions meant to offer to our clients the best shopping and leisure choices," stated Alexandru Suiu, center manager at Mega Mall.
Electro-retail goes big
Altex Romania, one of the long-lasting retailers specialised in electronics and IT equipment, recently opened its 20th store, in Satu Mare, following an investment of EUR 8 million, and created 40 additional jobs. The company estimates that it will have over two million customers in its first operational year. "With each store we open, we intend to inspire a reshaping of local retail, to offer to our customers equipment that enhances their comfort and a complete online and offline experience. We expect our Media Galaxy in Satu Mare to be a driving force for our entire network, considering that we address a larger mass of potential customers, from both Romania and abroad. We are convinced that our store will be a pole of interest for customers from Hungary and Ukraine, who will find our offers attractive and will take into account the difference of VAT from 27 percent in their countries to 19 percent in Romania," says Dan Ostahie, CEO at Altex Romania.
How does the international retail scene look?
Global commercial real estate leaders are optimistic about the industry's prospects over the coming year, despite global economic volatility, according to Deloitte 2020 Commercial Real Estate Outlook. 76 percent of respondents expect a positive evolution of the industry in the next period. The survey shows that the tenant experience has become a top priority for most commercial real estate leaders, with a focus on investing in new technologies.
"The high level of optimism among commercial real estate players is not surprising. In times of economic volatility, investors' attention goes towards tangible, high quality assets, which provide a medium or long-term investment horizon. When sudden economic changes occur, the real estate industry typically reacts within six to 12 months. In Romania, the commercial real estate sector is one of the most stable, given that demand is still higher than the supply. Considering the competition on the labour market, on the one hand, and the consumption increase on the other, the interest for office and commercial spaces is natural and will remain high over the next period," said Alexandra Smedoiu, partner at Deloitte Romania, Real Estate Industry Leader.
In this year's outlook, Deloitte experts explore a new element: the impact of the new technologies that are reshaping tenants and end users' experience, such as AI (artificial intelligence) or IoT (Internet of Things). In this context, 92 percent of respondents plan to maintain or increase their tenant experience-related technology investments. As for smart buildings, they will become the norm over the next five years, according to approximately three-quarters of respondents.