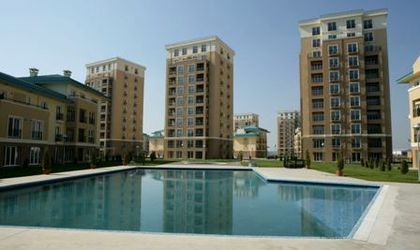 Opus Land Development, the developer of 80 hectares residential project Cosmopolis located close to Stefanestii de Jos, will purchase seven more land plots of about 10 hectares, for around EUR 2.5 million from Atlas Construct company.
The developer sold until now around 3,000 apartments in Cosmopolis, a project launched in 2007, in which invested around EUR 300 million to this day.
The Cosmopolis community includes around 7,000 people and the developer, run by Turkish businessman Ahmet Buyukhanli, intends to develop at least another 7,000 residential units.
Within the residential complex, the Cosmopolis Plaza shopping mall was built last year, following an investment of EUR 2.2 million. It has already opened shops for the little ones, a pharmacy, a dry cleaner, a pet shop, clothing stores, a supermarket, a confectioner's shop, an interior design shop, a bio-shop, a beauty salon and other service spaces.
The prices of the dwellings in the project starts from EUR 50,000 euro.