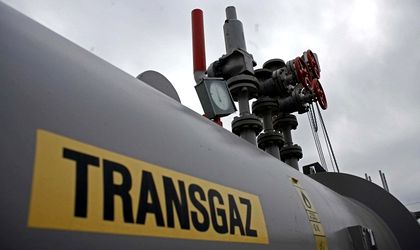 Romania will complete the connection of the Republic of Moldova to the European gas network by 2020, allowing to the poorest country on the continent to have access to multiple gas sources, Ion Sterian, CEO of Romania's state-owned monopoly Transgaz said on Thursday, cited by Agerpres.
"In 2019 or the first part of 2020, we will be able to connect Moldova to the European gas transport infrastructure. We can bring gas first from Romania, from the Black Sea, from TAP-TANAP – the southern corridor in northern Greece, and vice versa, because all these corridors are reverse flow. We can bring gas to Chisinau even from the North Sea," Sterian told reporters in Bucharest.
In February, Transgaz won the bid for the purchase of Moldova's Vestmoldtransgaz, company operating the Moldovan section of the Iași-Ungheni gas pipeline.
After the acquisition of Vestmoldtransgaz, Transgaz has the full control of the gas interconnection between Moldova and Romania, including the future extension of the Iași-Ungheni pipeline until Chișinău.
Vestmoldtransgaz was put up for sale by Moldova's government for EUR 9 million and Trangaz has to invest more than EUR 90 million within the next two years.