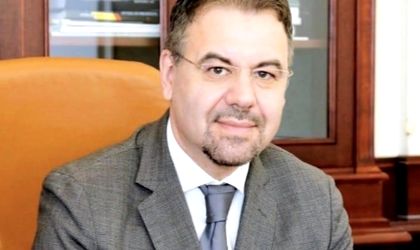 Romania and the Republic of Moldova share a rich cultural heritage, the same language, and a long history of mutual support and cooperation. These common roots provide a solid foundation for the economic partnership between the two countries, which has seen significant progress over the years.
An opinion by Leonardo Badea, BNR
Bilateral trade between Romania and the Republic of Moldova has seen remarkable growth in recent years. Romania is now one of the most important commercial partners of the Republic of Moldova, with a total volume of exports of goods and services of over 2.1 billion euros in 2022. This represents an increase of about 61 percent compared to 2021 and over 134 percent compared to 2020. Over 3,800 companies registered in Romania made exports to the Republic of Moldova during the past year.
At the same time, imports of goods and services from the Republic of Moldova exceeded the threshold of 1 billion euros last year, increasing by approximately 64% compared to 2021 and by more than 94% compared to 2020.
Key sectors of our trade cooperation include agriculture, industrial production, and energy. Romania is a major export destination for Moldovan agricultural products, such as wine, fruits, and vegetables. Instead, Romania exports machines, equipment, and various consumer goods to the Republic of Moldova.
In Romania, approximately 3,800 companies with Moldovan or mixed capital are registered at the Trade Registry Office, of which over 1,000 were active during 2021, according to the latest available data.
They stood out through a return on equity above the average for the entire economy, through a contribution to the gross added value of approximately 1.3 billion lei and a turnover of approximately 3.3 billion lei, having total assets of 2.7 billion lei and approximately 5,000 employees.
In addition to trade, investment has been a crucial aspect of our economic cooperation. Romanian companies have actively invested in the Republic of Moldova, contributing to the development of sectors such as the banking, telecommunications, and manufacturing sectors. I believe that these investments play a significant role in modernizing the economy of the Republic of Moldova and creating new jobs and opportunities for its citizens.
Romania's international investment position in relation to the Republic of Moldova included at the end of 2022 assets of approximately 545 million euros, of which over 68 percent represented direct investments, which also increased significantly, being approximately 26 percent higher compared to 2020.
One of the most notable examples of our investment cooperation is the Iasi-Ungheni gas pipeline, which connects the natural gas networks of Romania and the Republic of Moldova. This strategic project, operational in December of last year in the context of turbulence in the supply of energy markets, I believe contributed to the improvement of the energy security of the Republic of Moldova and to the diversification of gas supply sources, reconfirming the economic and strategic value of this project. Infrastructure development was another key area of our economic partnership. Recognizing the importance of connectivity to the growth and prosperity of our countries, we have engaged in several joint projects aimed at improving our transport and communication links.
In addition to physical infrastructure, our countries have also collaborated on digital connectivity. Romania has provided support to the Republic of Moldova in the development of its broadband infrastructure, helping to reduce the digital divide and improve access to high-speed Internet for the citizens of the Republic of Moldova.
In my view, this cooperation helps to stimulate innovation, entrepreneurship, and digital transformation in our economies.
Education and human capital development is another important aspect of our cooperation. Over the years, Romania has enjoyed the presence in its universities of thousands of students from the Republic of Moldova, offering in return access to quality higher education and useful professional experiences. These educational exchanges not only contribute to the development of qualified and competitive human capital in the Republic of Moldova, but also to the strengthening of cultural and social ties between our countries.
Furthermore, our governments have worked together on various initiatives aimed at promoting entrepreneurship and supporting small and medium-sized enterprises (SMEs) in both countries.
These efforts include establishing business incubators, providing financial assistance, training programs, and organizing trade missions and joint exhibitions. I would also mention here the loan of 150 million euros granted by Romania to the Republic of Moldova in two installments during the years 2016 and 2017, which was already fully repaid by the end of last year.
In the financial sector, we also enjoy the existence of good collaborative relationships, both at the level of market entities and at the institutional level. Romanian and Moldovan banks often engage in partnerships and correspondent banking relationships to facilitate trade finance, cross-border transactions, and other services for businesses and individuals in both countries.
Although there is currently only one company from the Republic of Moldova listed on the Bucharest Stock Exchange, this example shows the potential of cross-border listings and the benefits they can bring to both the Republic of Moldova and Romania. At the same time, however, numerous listed Romanian companies, from multiple fields of activity, have a notable presence in the Republic of Moldova.
The National Bank of Romania has continuously supported the European path of the Republic of Moldova, towards modernization, openness, and growth, in all aspects related to the functioning of the financial system in general, of credit institutions in particular, sharing expertise and knowledge with our colleagues from the National Bank of Moldova on topics related to monetary policy, regulation, authorisation, supervision, financial stability, and risk management.
Returning to the broader framework of economic cooperation between our countries, given these numerous achievements, I believe that there is a solid basis for strengthening and further developing existing relations.
I think an important direction is the further diversification of commercial offers and investment portfolios. Closely related to this, we should focus on strengthening our collaboration in areas such as innovation, research and development, and environmental sustainability. By pooling resources, expertise, and institutional experience, we can harness the advance of technology, stimulate economic growth, and improve the standard of living of our citizens.
Another challenge lies in the continuous development and modernization of the infrastructure in our countries, so that the transit of goods and people can be carried out faster, at lower costs, and in better conditions of safety.
As we look towards the future, it is essential that we continue to deepen our economic cooperation in the face of an increasingly complex and competitive global landscape characterized by intensifying geopolitical tensions and the impeding of free trade. To do this, we need to maintain an open dialogue between institutions, the business and consumer communities, working together to identify new opportunities and address the challenges ahead.
Finally, we must not forget the importance of cultural and interpersonal exchanges in the deepening of economic cooperation.
In conclusion, I believe that the experience so far confirms that history, culture, and all the many other things we share provide a solid basis for the development of the special, mutually beneficial economic relationship between Romania and the Republic of Moldova. By promoting trade, investment, innovation, and entrepreneurship, we can create a more prosperous future for both Romania and the Republic of Moldova. It is up to us to make further progress towards this common goal.