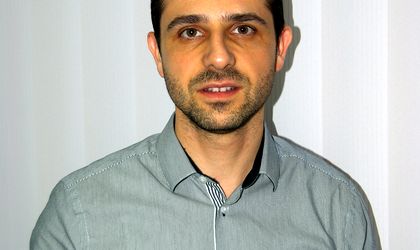 Telecom operator RCS&RDS will soon change its business model, introducing smartphones as part of its data traffic offer and coming up with a new policy for its outlets. With the launch of Digi 24, the company is also further aligning to an international trend which sees carriers producing their own content. Valentin Popoviciu, business development director of RCS&RDS lets Business Review in on the company's plans.
What plans does RCS&RDS have for the Digi 24 TV channel?
Our target was not to start a channel that brings profit but to create our own content. RCS&RDS clients are the target audience since the channel is included in the basic package. Digi 24 is financed from the current activities of RCS&RDS. At the moment, we have no advertising so we are not competitors for other TV channels. We do not have plans to launch others for now. Competitors such as UPC also have their own TV channels, available mainly for their own clients, to create customized content.  Sometimes they even resell them. We also resell Digi Sport to certain operators.
Why did the company decide to establish a presence on the media market as well?
We are aligning ourselves with an international trend that has seen cable operators become suppliers of self-made content. Of course, there will also be separate content suppliers at the same time. In the future the content that reaches the viewer will be a mix of these two.
The trend among all telecom operators is to offer bundles. Voice will be over the internet, the voice service will no longer exist as such. There will be a flat fee which includes both voice and internet. What will matter will be content. You can resell the content made by others or you can have your own content. Our view is that content carriers like us should be paid a fee for broadcasting content from other suppliers because their service creates supplementary traffic, and network capacity upgrades must be made more often to be able to carry all that content.
Will RCS&RDS include smartphones in its mobile range?
We have not had smartphones in our range until now but we plan to do that really soon. We are in discussions with various producers such as Huawei, ZTE, Nokia and Samsung. The smartphones will be acquired by clients as part of a post-pay contract which includes data traffic. They can be purchased with a one-off payment or in installments at a very good price, financed by RCS&RDS. Now we only have customer-relations points where clients can come to pay their bills, obtain information on our range and sign contracts. We have only a few outlets that you could call stores. But you will see a change in our business model in this direction as well.
otilia.haraga@business-review.ro