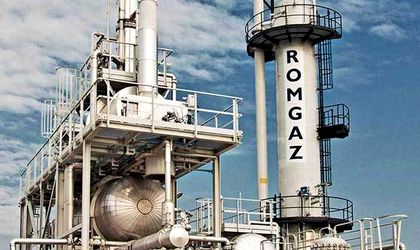 Romania's state-owned gas producer Romgaz has registered a profit of RON 1.18 million, 16 percent less than in 2014, according to a report from Romgaz. Moreover, the turnover was of RON 4.05 million, almost 10 percent less than in 2014.
The unfavourable development of natural gas consumption in Romania came as a result of average temperatures higher than previous dates, also due to the drastic decrease of demand for consumption in the chemical industry, especially in the fertiliser industry. The natural gas consumption in Romania in 2015 was approximately 4.5 percent lower than in the previous year, according to ANRE data cited in the Romgaz report.
The fall in turnover was due to a decrease in the quantity delivered following the reduced consumption demand that resulted after the increase of the average delivery price, but also due to decreases in the quantity of stored gas given the changes in storage tariffs approved by ANRE and a decrease in the quantity of natural gas imported and delivered. Mainly as a result of this latter development, the cost of goods sold in 2015 also went down by 77.10 percent.
Investment also fell in 2015, with total investment being of RON 925 million, from RON 1 billion in 2014, following the decrease and the postponement of certain projects. Investment in exploration, however, registered a significant increase of approx. 31 percent from RON 428 million to RON 560 million. Additionally, revenue from investment also fell in 2015, by 43.88 percent, reaching RON 44.19 million from RON 78.73 million in 2014.
The loss registered in 2015 saw has widened compared with 2014 mainly due to depreciation adjustments in relation to the debts owed to Electrocentrale Bucuresti (RON 238 million) and Electrocentrale Galati (RON 49 million), added the report.
On Monday morning, the price of Romgaz shares was up by 3.85 percent trading on the Bucharest Stock Exchange.
The state controls a 70 percent stake in Romgaz, whose shares are traded in Bucharest and London.
Andreea Tint