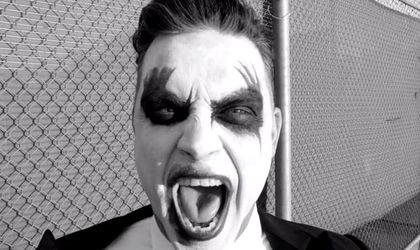 British pop sensation Robbie Williams will hold a concert in Bucharest next year, on July 17, in Piata Constitutiei. The gig is part of the "Let Me Entertain You Tour". The concert has yet to be announced officially.
Sorina Burlacu, general manager Events, made the announcement in an online interview:
"Robbie Williams will definitely come to Bucharest. We've made the offer and we have yet to decide on a promoter. Marcel Avram and Emagic have also made offers. It's up to the management team now", Burlacu said.
She also mentioned that the singer's management team passed on holding the concert in Arena Nationala, which is why Piata Constitutiei was chosen as the venue.
The Let Me Entertain You Tour is the upcoming eleventh worldwide concert tour by British singer Robbie Williams. Opening on March 25, 2015, at Barclaycard Center in Madrid, Spain, and wrapping up in in the second half of 2015, pending more dates to be announced.