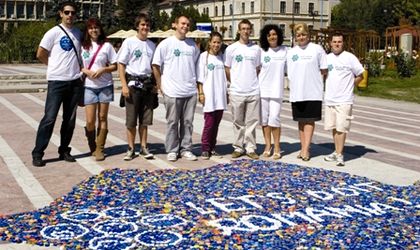 A new edition of Let's do it, Romania! will take place this year on September 24. With the occasion of this announcement, the results of last year's edition have been officially made public and new volunteers are now called to action.
Thus, over 200,000 volunteers from all of Romania's 41 counties took part in the clean-the-whole-country-in-just-one-day campaign organized for the first last year, on September, collecting over 55,000 sacks of waste, as results show. On what concerns the organizational aspect, five central authorities and over 2,000 local authorities were involved all throughout the project, together with 1289 organizers on a national level and 294 partners in logistics, over 350 companies and over 255 NGOs.
This year's main element of novelty consists in a new mapping system, which this time will be based on mapping areas, of approximately 3×3 kilometers each.
The goal established for this year is to surpass the record established last year and mobilize 500,000 volunteers. Besides its main purpose of cleaning the country, Let's Do It, Romania! also aims to increase public accountability and awareness towards environmental issues.
Corina Dumitrescu