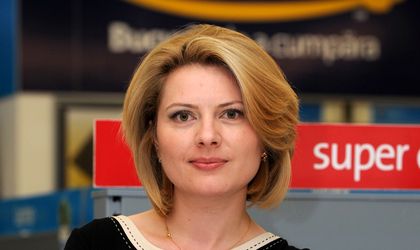 Formerly marketing director of IT&C retailer Flanco, Violeta Luca was appointed deputy CEO of the company, effective starting with April.
She will be in charge with the development of the Flanco business and positioning the company as market leader.
"By developing the surface and improving our performance, we will manage to reach the 1st place in this industry. The growth will be a structured one, based on profitability and efficience," said Luca.
Between August 2011 and March 2012, Luca worked as marketing director in Flanco. Prior to joining Flanco, she worked for 8 years in Whirlpool Romania, where she served as commercial director starting with June 2007.
She graduated from the Academy of Economic Studies in Bucharest.
Having worked in electroIT since 2002, Luca has experience in sales, marketing, logistics, business planning, change management and operations.
Flanco posted a turnover of EUR 110 million in 2011, up 37.5 percent on the previous year.
 Otilia Haraga