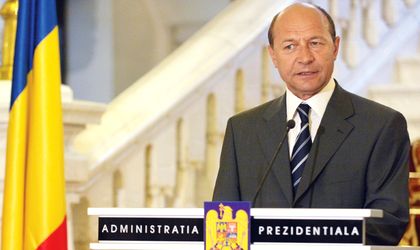 Romania does not acknowledge Russia's annexation of Crimea, or the referendums organised in Lugansk and Donetk, given that they are unconstitutional for Ukraine, Traian Basescu said on Tuesday, after consulting with prime-minister Victor Ponta, writes economica.net.
The president underlined that Ukraine needs to be offered a clear date for sighing the Association agreement and the free trade agreement, most likely after the elections in May 25th.
The chief of state indicated that the new agreements with Europe will not reflect a political reality, given that the process is a technical one.
Basescu also said that Romania does not believe that the Russian Federation intends to invade Ukraine, but it does intend to federalize and dismember it.
"We ask that president Putin keep his work. All the information indicates the president didn't tell the whole truth when he stated in front of the world that he ordered Russian troops to retreat from Ukraine's borders. Maintaining these troops at the eastern border, 40,000 soldiers with modern combat equipment, and another 25,000 in Crimea, represents a formidable element of pressure for Kiev and an incredible form of support for the separatists behind the Lugansk and Donetk referendums. That is why we believe Putin should be obligated to keep his word", Basescu said.
According to the president, the correct solution for Ukraine is to regain guarantees for its territorial integrity and its independence.
"At the moment, under the the threat of the Russian Army, it is difficult to imagine that such an important and giant country could be pushed to a limit where it no longer controls its entire territory. Romania condemns this territorial kidnapping: the Annexation of Crimea and what is currently unfolding in Eastern Ukraine", the president concluded.
Russian diplomat threatens to fly a bomber into Romania. MAE demands explanation