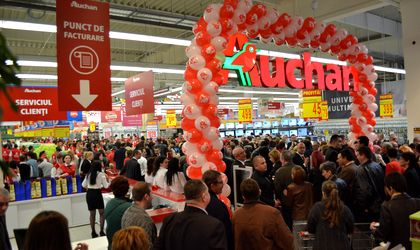 Auchan could launch a new model of compact hypermarket meant for smaller towns, with a smaller range of products. The concept has already been launched in Russia under the Nasha Raduga brand and is proving very successful in China, writes Mediafax.
"We anticipate Auchan will continue to strengthen its leader position on the Russian hypermarket segment. Just like in the case of the City concept, Auchan could introduce Nasha Raduga stores in other markets in Central and Eastern Europe such as Romania", according to JDG Retail Analysis.
Nasha Raduga compact hypermarkets carry only 10,000 products, most under Auchan's own brand and with smaller prices. Auchan started to test the concept in 2009 in Russia and at present has five such hypermarkets located in cities with a population between 300,000 and 500,000 inhabitants.
Furthermore, it announced plans to open up four new compact hypermarkets in cities with populations under or around 100,000 inhabitants.
The French retailer announced last week it has reached an agreement to buy 12 hypermarkets and shopping galleries in Romania located in Bucharest, Timisoara and eight other cities throughout the country. The deal is worth about EUR 280 million.