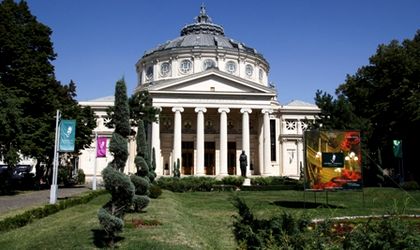 It's that time of the year – or, to be more accurate, of the two years: the spirit of George Enescu is celebrated through his works and the younger generations of performers he inspired, enlivening Bucharest with the magic of his magnificent music. Everything happens in under a month, from August 30 to September 20, with over 58 concerts in several venues throughout the capital, and in Timisoara, Brasov, Iasi, Ploiesti and Bacau.
The 2015 Bucharest Creative event is inspired by the composer's work Impressions from Childhood. The organizers say they encourage interactive approaches, with the public welcome to actively discover Enescu and his music through any creative means.
Bucharest's Unirii Boulevard will become the Art Boulevard during the festival, with the section between Alba Iulia Square and Unirii Square hosting two outdoor exhibitions: the History of the Enescu Festival and the Life of George Enescu.
Fine artist Oana Manuela Pavelescu invites the public to a visual exploration of the violin as a symbol of the composer's music through the installations The Violin full of Secrets, The Violin and Traditions and The Violin's Ladder, on the green area outside the Palace Hall. The three installations, with a dimension of approximately two meters, combine the technique of collage, color and other surprising materials, depicting the violin as a symbol in novel positions.
A new project is Muzexpo, a creative musical exhibition at the George Enescu Museum. Muzexpo has been described as a showcase and a "sonorous fair", a varied presentation of musical creativity. Events are scheduled for September 20, from 16.00 to 22.00, at the museum.
Several venues have put together special menus for the festival, including Acuarela, Cărturești Carusel, Grădina Verona, Lente Arcului, Lente Praporgescu, Ludic, Modelier, M60, Pallets, Paul and Simbio. Bezels will also be available in Simigeriile Luca in a special G key form.
Oana Vasiliu