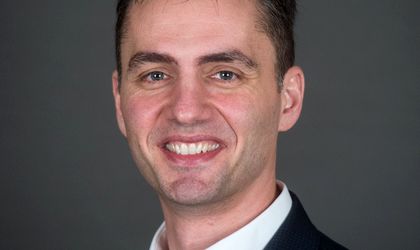 So often in the technology industry we talk about how data can benefit businesses. And rightly so, because data is arguably the most valuable asset a business has. However, we don't always talk enough about how data makes life better for people. When ultimately, this is its purpose.
Danny Allan, Chief Technology Officer, Veeam
The outcomes data is making possible can have a real human impact across an incredibly broad range of scenarios. Data is adding to our understanding of human history – whether it's discovering our family heritage or understanding more about the lives of people and their history. A great example of this comes from a personal story about how a group of fellow technical scuba-diver friends and I have been able to solve a mystery of the ages using data. Data that has been available for a long time, but simply hadn't been analyzed with sophisticated enough tools to provide the answers.
The mystery was that of a shipwreck off Portsmouth, Maine, which I first learned about in a book called Due to Enemy Action. It was the last U.S. Navy warship sunk in the Atlantic Ocean during World War II – two weeks before the war ended. A few of the 13 survivors claimed to have spotted a German U-boat after their ship exploded, but the Navy dismissed these accounts, believing there to have been no U-boats operating so close to the U.S. coastline at this stage of the war. No one ever found that ship, so my friends and I began an audacious mission to do so. As well as find the wreck, we wanted to answer the question of whether it was torpedoed by a German U-boat – the scenario the authorities had dismissed as impossible. Or, whether it had sunk due to a boiler explosion – an assumption will have had tragic implications for the engineers working on the ship and survivors of the tragedy.
After a five-year search, we found the ship. We also found the boilers were still intact, but no evidence of a torpedo strike at the stern of the ship. This has had life changing consequences for the victims, survivors and their families. While this fills me with tremendous pride it is really brings to life the true power of data. Much of the data we used to find the wreck had already been collected. It already existed. We had all the information we needed to find the wreck and determine the true reason for its demise. What hadn't been available to those who searched for it before we did was the cloud and advanced data analytics tools. Data found the ship, and thankfully I get to tell the story.
Data is improving our day-to-day lives
At a profound level, it's a positive thought to think that we may have the answers to so many of life's seemingly unanswerable questions. It's right there in the data – we have it – but we just haven't found it yet. On a more practical level, data is making our lives easier, helping us get faster and more accomplished every single day. The Covid-19 pandemic was, of course, a clear example of this. As people we faced a generational challenge, which threatened our entire way of life and socio-economic structures. But data in the broadest possible term – whether we think of data as email, videoconferencing, digital payments – enabled businesses to continue and people to communicate.
Furthermore, with the help of more advanced automation tools, artificial intelligence (AI) and machine learning solutions, data is augmenting our cognitive ability. High-performance computing in the cloud is enabling automotive and aviation engineers to use computational fluid dynamics and simulations to design faster, more aerodynamic and fuel-efficient vehicles. Meanwhile advanced clinical diagnostics is allowing clinicians and medical professionals to diagnose and treat illnesses more effectively than ever before. These are just two examples of how data is making a positive contribution to human society and the possibilities of what we can do with it next are endless.
That's why it's so important we manage and protect the data we have. It is an invaluable resource for business, a unique identifier for us as humans, and a resource that grows in value every day. As data's volume and value grows, so do the threats to its security and privacy. That's why any organization that wants to take advantage of the huge potential data has to transform their organization or the service they provide to customers must invest in a Modern Data Protection strategy. After all, if we'd lost the data we used to find that ship, we'd have lost a piece of history – possibly forever.